If your chick chirps in the middle of the night, chances are that it's not just the temperature; it could be food or a sickness that needs attention. Sometimes, chicks need comfort of another kind, such as a warm cloth or beanie. It could also be that the chick feels the pressure from the mother hen and feels safer under her pressure. In either case, there are many possible reasons why your chick chirps.
Symptoms of coccidiosis
If your chick is droopy and losing appetite, he could have coccidiosis. He could also have a pale comb and untidy feathers. Coccidiosis symptoms can also include bloody diarrhea. This disease affects the gut and can be transmitted through contaminated food, water, or even shoes. A veterinary diagnosis should be made immediately, as the condition may not be apparent for several days.
Coccidiosis is a parasitic infection of the chicken's intestinal tract caused by a bacterium called a coccidioid. The parasites live on the chicken's feces, and spread to other birds by contact with infected tissues. While most chickens carry a few coccidia eggs in their guts, there is an increased risk for infection in young chicks, as their natural immunity to the parasite is not yet developed.
Chickens are highly susceptible to coccidiosis, and symptoms may not be apparent until your chick is a few days old. The signs may start gradually or suddenly. If your chick looks fine one day and has diarrhea the next, he may be infected. Your chick may also droop its feathers or appear lethargy.
Signs of coccidiosis include ruffled feathers, reduced appetite and thirst, and yellow/bloody diarrhea. Although coccidiosis is most prevalent in growing birds, a healthy flock can usually avoid it and have immunity to it. As long as you feed your chicks nutritious food, coccidiosis will not be a serious problem.
Signs of stress
A stressed chick has a lower immune system. Not only will it make distressing noises, but it will also have a pasting bottom. This condition can result in serious illness, and in severe cases, death. To prevent this from happening, you can help the chick by providing adequate food and water. The following are some tips to help you keep your chickens healthy and safe.
Distress calling is a phenomenological sign of distress. It is the catchall response to environmental stressors. It also elicits brooding and food calling in hens. Distress calls are accompanied by physiological changes and are a reliable predictor of welfare. The rate of distress calls at the early life stage was estimated from whole-house recordings of 12 commercial broiler flocks.
Other signs of stress include loss of appetite and decreased appetite. These symptoms may be caused by an unfamiliar environment or a change in the handling behavior. In either case, you must contact a veterinarian for a professional treatment. Stressed chickens may be afraid of new objects and people, and they can stop laying and growing. However, you can teach them to accept the stressor with patience and proper bonding techniques.
In addition to loud noises, sudden and prolonged handlings can lead to increased levels of corticosterone. This can be an indication of intense stress, and it can be fatal if it is not addressed. Chicks' corticosterone spikes abnormally after a sudden threat. These results are similar to the findings of earlier studies about chronic stress in chickens. A chick that is deprived of these hormones could potentially die as a result.
Signs that a chick is too cold
If your chickens are experiencing extreme temperatures, the first thing you need to look for is the cold weather. If they are huddling together, or if one of their legs is tucked up and the feathers are pale, they are most likely cold. If you suspect a cold snap, immediately bring the chicken indoors and warm up the coop and bedding. If you have a cold climate where heavy snow falls, you may need to find a suitable shelter for your chickens.
Chickens that are too cold will appear listless, limp, and cold to the touch. They will also tend to leave the coop to go forage for food. If you suspect a chicken is cold, move them into the garage or a heated box to get them a warmer environment. You can also consider purchasing a space heater or heated blankets to keep your chicken warm. It is also important to make sure that the coop is warm before releasing the chicken.
If your chicken is too cold, it may be time to consider a different breed of chicken. Most chicken breeds are able to tolerate temperatures that are several degrees below zero. During the day, they can even survive in temperatures as low as 18 degrees. However, if you live in a particularly cold region, you should consider purchasing a chicken that does best in this climate. Listed below are some breeds that are hardy and tolerant of cold weather.
First, you should check the temperature of the brooder box. Chicks that are too cold do not have feathers yet, so they need extra warmth in the cold weather. You should also make sure that the chicken is kept under a heat lamp to help them feel warm. A heat lamp is essential if you have a cold weather situation. Lastly, keep an eye on the chick's legs. Oftentimes, the coop temperature will fluctuate dramatically during the night.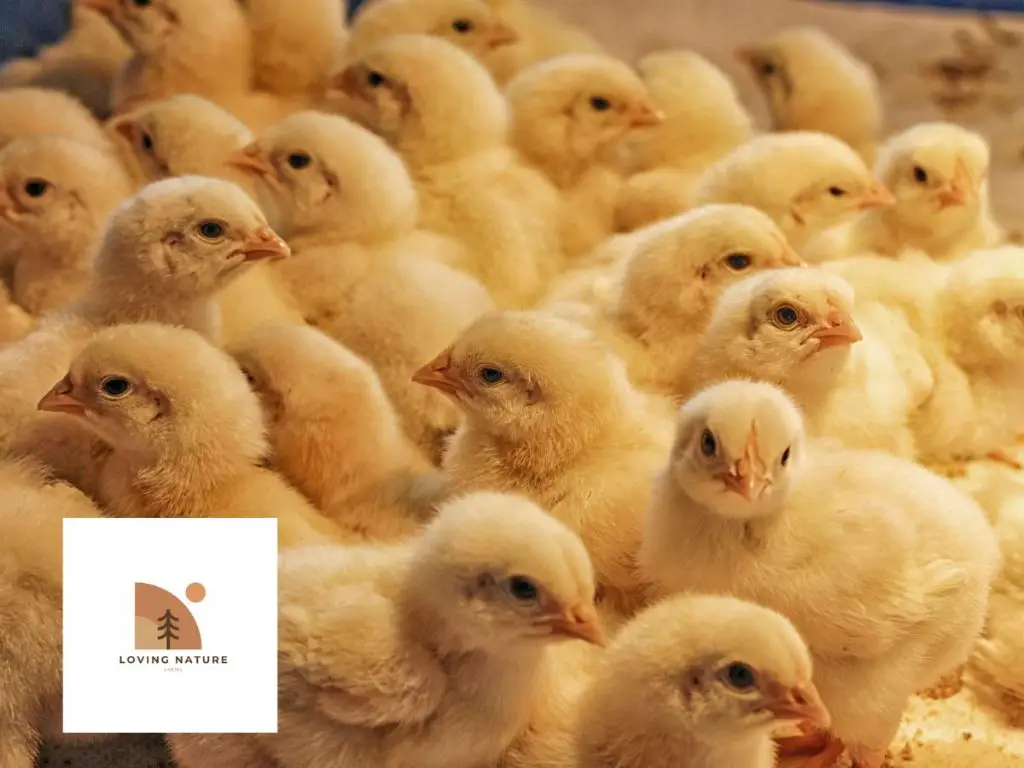 Signs that a chick is depressed
The symptoms of depression are often similar in chickens, so if you notice that your chick suddenly stops eating and drinking, there might be a problem. A depressed chicken may also isolate herself because she feels more vulnerable. The result is that she will fall further down the flock ranking, which is not good for her health. Mental well-being is closely connected to physical health, and a depressed chick is more likely to develop physical illnesses.
Other causes of depression in chickens include being left out, being separated from flock members, or being bullied. Just like humans, chickens react to traumatic events in similar ways. They may begin behaving abnormally for days or even weeks. This behavior is commonly referred to as post-traumatic stress. Depressed chickens may stop laying eggs or hide from humans. Fortunately, there are ways to help a depressed chicken.
Chickens show mourning signs when another chicken is removed from the flock or assumed dead. Those in close proximity to the missing hen will refuse to eat and begin making strange "booting" noises. While there are no concrete symptoms of depression, chickens may start crying and hiding when another chicken in the flock becomes ill. The older hen will go off on its own. The other chickens may come and visit, but this will be accompanied by quiet chirping.
Although feelings of sadness are common in chickens, they can become overwhelming and affect every aspect of a woman's life. It can affect all aspects of a chick's life, robbing her of energy and hope. In addition, depressed chicks will stand alone and look fragile. The symptoms of depression can range from excessive scratching to unusual sneezing. So, if you notice these symptoms in a chick, take action immediately!
Signs that a chick is happy
When a chick seems happy, the egg production increases. Chickens typically lay four to six eggs per week, though this number may vary depending on the breed, age, and the seasonal changes. Monitoring the eggs your chickens lay will help you keep track of their health. If your chickens are laying fewer eggs than usual, they may be unhappy. You can also look for personality traits that indicate a happy hen.
If your chick is content, you should notice a variety of behavior. Happy chickens will scratch for food and make gentle clucking noises. They will come running to greet visitors, and will scratch the ground in a way that will attract visitors. In contrast, unhappy chickens will stand motionless in a corner, and may hide in a dark corner for long periods of time. Happy chickens will also make soft noises when they're content.
In addition to personality, chickens may show signs of depression or illness. A happy hen will lay eggs that have strong yolks and dark yellow color. If her eggs are a dull yellow color, this could be a sign that she's unwell or that her food and nutrition are not adequate. If your chick is sad, you can try giving her a more nutritious diet or changing her environment.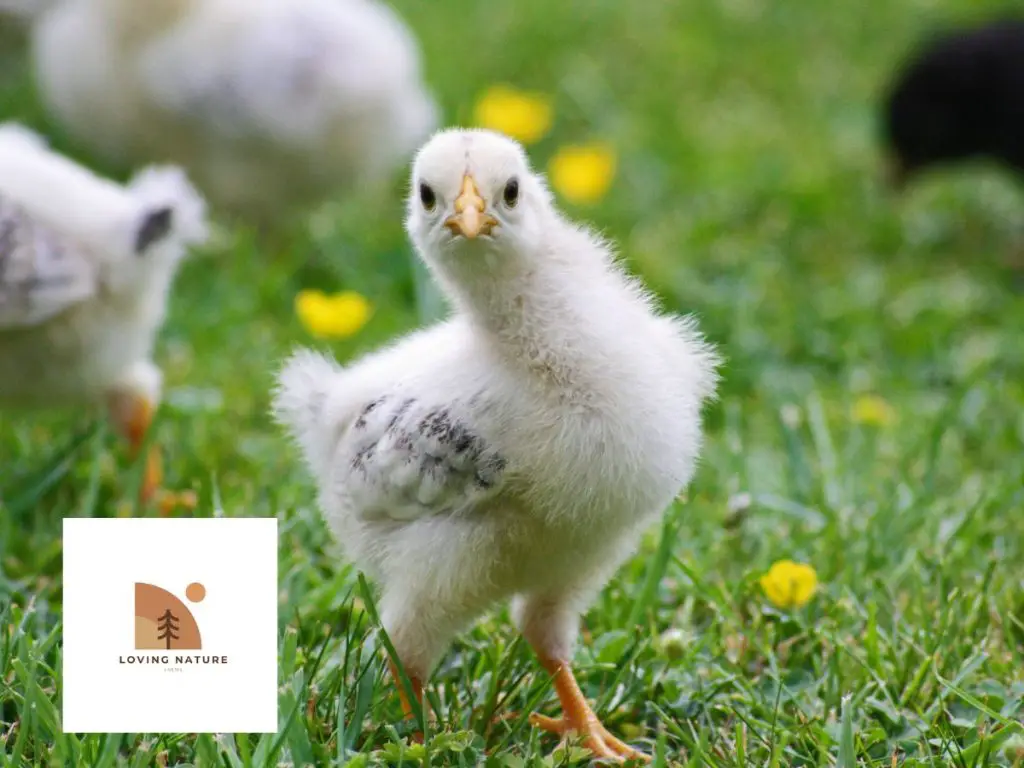 Other Reasons Your Chick May Be Chirping
Too Cold
Chicks need warmth to survive. Chicks will always try to keep warm, even if it means making noise. If chicks are all under the heat light and making loud noises, they are trying to tell you that they are feeling cold. You can lower the temperature of the brooder by lowering the heat lamp down a couple of inches or raising the brightness of the heat light. Don't let the heat get too high for the chicks.
Huddling birds is an indicator of low temperature(or cold) when they huddle together. When your chicks huddle and chirped, you need to provide them more heat. You can also give them extra blankets or even a space heater to keep them warm. Chicks are very sensitive to temperature changes. Their body temperature needs to stay at around 90°-95° F during the first few weeks. After that, you should decrease the temperature every week by 5°F until they reach 65°F.
Too Hot
Chickens will chirp loudly if the temperature is not right, especially if they feel uncomfortable. If the brooder is too cold, your chickens will move closer to the heat. If the brooder gets too warm, your chickens will get stressed and may even start fighting. To keep your chickens happy and comfortable, you should check the temperature regularly. Make sure that you know the age of your chickens so that you can adjust the temperature accordingly.
You can keep your chick cooler by placing them in a small box with some ice packs. This will help them cool off faster. However, make sure that you don't put any food inside the box as this could cause digestive problems.
Need To Eat
Chickens need quality nutrition to grow properly. If you let your chickens go hungry, they will become weak and unhealthy. Chickens also need regular feeding times. Feeding time is when they eat. If you feed them at inappropriate times, they won't eat enough. Instead, they'll eat too much and gain weight. If you don't provide enough nutrition, they will never reach full size. Their growth rate will slow down.
By providing adequate food, you can prevent your chicks from becoming overweight. It's best to feed them twice daily. They need one meal in the morning and another in the evening. The amount of food you give depends on their age. For example, if you have 3 day old chicks, you should only give them 1/3 cup of food per day. As they get older, you can increase the amount of food.
Need Water
Do not let the water in your brooding area run out. Chicks need a LOT of water to grow. If there is no water available, they will get dehydated and that can cause problems in any species, but it is especially bad for baby birds. Provide sources of water by hanging bottles (with nipples that chicks can peck on) or by providing ground water troughs. Make sure that the source of water is always clean. Water in troughs should be changed regularly because they are exposed and chicks can percussively peck at the sides of the trough then defecate into it.
When raising chicks, make sure that you check the water levels regularly. Don't forget to change the nipple when the chicks get older. Chicks will start drinking out of the nipple at about 6 weeks old. If they aren't using the nipple correctly, then you might need to adjust the height of the water container. You can also try putting the water container closer to the ground.
They Are On Edge
Chicks may start to peck at each other if there is a fight going on. Chicks also peck at predators like snakes, spiders, and hawks. Some birds and reptiles will attack chickens when they feel threatened. Chickens will even peck at themselves if they get hurt. Chicks can also peck at objects like toys and feeders.
Too Windy
When there are drafts and cold winds enter the room, your chicks will start to chirp loudly and flee the area. This is because drafts make chicks feel uncomfortable and they will try as much they can to avoid them, since they're new at chick raising. To prevent drafts from reaching your chicks' brooder, put newspapers or a paper towel under it. If you're using a cardboard box, remove any holes from it before putting it in the brooder.
Too Excited
Chickies are social animals. They enjoy interacting with each other and are very interested in what others are doing. If your chickens are happy, you'll see them running around and pecking at feed. If they're upset, they may run away from you. Chickies also like to play, and if they are engaged in something fun, you will hear a steady stream of chirps coming from them.
Are They Sick?
If a bird is chirping slowly, it needs your attention and care. If it is sick it could infect other birds. If it is isolated, it should be given food, water, and the right temperature. A veterinarian should be called if the bird is very sick.
Chickens are very social animals. They love to interact with each other and with people. Chicks are born with an instinct to peck at objects, and they start doing this when they hatch out of eggs. When they grow older, they become more active and begin to explore their surroundings. Chickens also enjoy playing games with each other. If you have a large flock, they might even play chicken tag! You should try to give them enough space to roam around freely. Make sure that there is plenty of room for them to run around. Chicks need to be exposed to fresh air to breathe properly. Provide them with a lot of water and feed them nutritious foods.
Help Your Chicks Get Comfortable With The Below
Chickens need something to scratch around with. If you give your chickens toys, they will play with them. Toys help keep your chickens entertained and busy. Chickens enjoy playing with feathers, sticks, and other items. Your chickens also like to play with each other. Toys can help your chickens interact with each other. You can put toys in different places throughout your coop. Some chickens prefer to play with toys near their roosts. Some chickens like to play with toys in their nesting boxes. Toys can also help your chickens stay occupied while you are away.
Get Them To Forage
Chicks need access to fresh water at all times. If you let them out of the coop during the night, make sure to put them back inside before sunrise. You will also need to provide them with clean drinking water. Make sure to change the water every few days, and if you see any signs of disease, contact your vet immediately.
Chickens Need A Family Too
Chickens are social animals, and need to be around others to be happy. You should provide your chicken with company, because it will appreciate you and will feel happier when you spend time with it.
Towels And Blankets Can Be Helpful
Brooding chicks need warmth, so put them inside a warm place. If you don't have a brooder, then put them in a cardboard box or plastic container. Don't forget to cover it with a towel or blanket. Do not leave the chicks unattended. Chicks will peck at each other if left alone. Also, make sure that there is nothing loose around the box or container. Chicks can choke on small objects.
When you first introduce your chicks to a litter box, you may need to cover it with newspapers or other materials until they become familiar with the smell. After introducing them to the litter box, you should gradually reduce the amount of newspaper or other material covering it.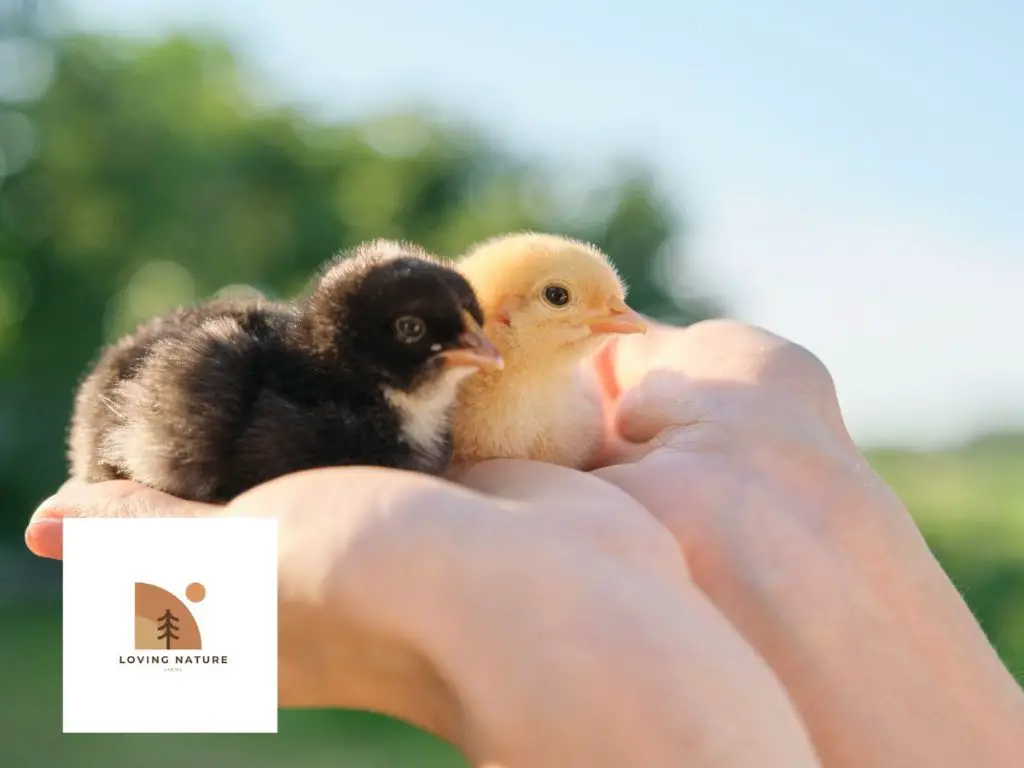 Final Thoughts
Chickens are very intelligent creatures. They are also social birds and need to interact with other chickens. Chickens are born naked and helpless. Their feathers grow in about two weeks. Chicks are usually fed with chick starter feed and then grown up with adult feed. You should provide them with enough space to move around freely. Make sure that there is plenty of fresh air and sunshine. Chickens are omnivorous, meaning that they eat both plants and meat. They like to eat grasses, seeds, insects, worms, and bugs. When you buy chicks, make sure that they are healthy and well-fed. Do not let them run around inside your house. Keep an eye on your chickens at all times. If something seems wrong, contact your local veterinarian.