Have you ever wondered what goes into making horse glue? The production of this adhesive has been shrouded in mystery and controversy for decades.
While many people assume that horses are used to make this product, the truth is much more complex. In this article, we will delve into the history and production of horse glue, as well as the ethics surrounding the use of horses for glue and other products.
Horse glue has been used for centuries as a versatile adhesive for a variety of applications. However, with the rise of synthetic glues, the use of animal-based glues has become less common.
Despite this, there is still a demand for horse glue in certain niche markets. As such, it is important to understand how horse glue is made and the ethical implications of using horses in this way.
Join us as we explore the truth about horse glue, from its historical uses to modern production methods and the ongoing debate over animal welfare.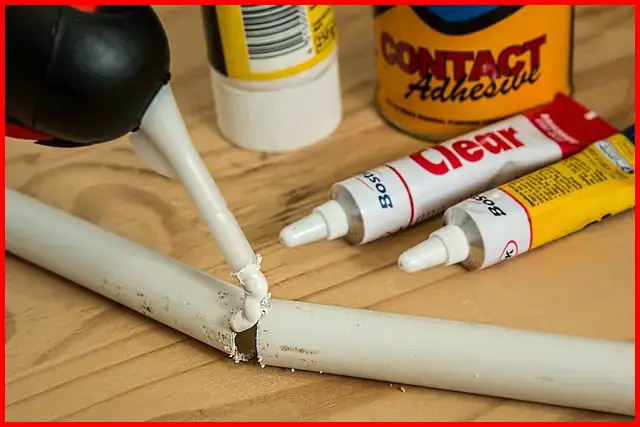 Horse Glue Production
The production of horse glue involves the boiling down of various parts of the horse, such as tendons and bones, to extract the collagen protein used in the adhesive.
Traditional methods of horse glue production have been used for centuries, dating back to ancient civilizations such as the Greeks and Romans. In these traditional methods, the horse parts are boiled in water for several hours until the collagen protein dissolves, and the resulting liquid is then strained and cooled to form a gelatinous substance that can be used as an adhesive.
In modern times, advancements have been made in the production of horse glue, with some companies using more efficient methods such as enzymatic hydrolysis to extract the collagen protein. This involves the use of enzymes to break down the collagen protein into smaller peptides, which can then be separated from the other materials in the horse parts and used to create the adhesive.
While these modern methods may be more efficient, they still involve the use of horse parts and are therefore subject to ethical concerns surrounding horse slaughter and the use of animal products in manufacturing.
Ethics and Animal Welfare
Considering the implications of animal welfare, a thorough examination of the glue production industry raises questions about the ethics of using animal by-products for commercial purposes. Horse glue production, in particular, has been a controversial issue due to the use of horses in the process.
Horse slaughter is still a common practice in many countries, and while some argue that using the by-products of these animals is a way to reduce waste, others question the morality of using animals for such purposes. Animal rights advocates argue that the use of horses for glue production is inhumane and unethical. They argue that horses are intelligent and social animals that deserve to live their lives free from harm and exploitation.
While some argue that the use of horse by-products is a sustainable practice, animal rights activists contend that the process of horse slaughter is inherently cruel and should be abolished. As consumers become more aware of the impact of their choices, it is important for the glue production industry to consider the ethical implications of using animal by-products and to explore alternative methods of production.
Alternative Glue Options
Exploring alternative options for adhesive materials is crucial in addressing the ethical concerns surrounding the use of animal by-products in commercial production. Fortunately, there are many eco-friendly alternatives to traditional animal-based glue. One popular option is plant-based glue, which is often made from vegetable starch or flour. This type of glue is not only cruelty-free, but it is also biodegradable and safe for the environment. Other eco-friendly options include soy-based glue, which is made from soybeans, and casein glue, which is derived from milk protein.
Moreover, for those who are interested in making their own glue, there are many DIY glue recipes available online. These recipes typically use natural ingredients, such as flour, sugar, and water, to create a non-toxic and biodegradable adhesive. Not only is making your own glue a fun and creative activity, but it is also a great way to reduce waste and minimize your environmental impact. By exploring these eco-friendly alternatives and DIY options, we can move towards a more sustainable and compassionate approach to adhesive production.
| Eco-Friendly Adhesive | Ingredients | Benefits |
| --- | --- | --- |
| Plant-based glue | Vegetable starch or flour | Cruelty-free, biodegradable, safe for the environment |
| Soy-based glue | Soybeans | Renewable, biodegradable, non-toxic |
| Casein glue | Milk protein | Biodegradable, strong bonding properties |
Summary and Conclusion
Horses have been used to make glue for thousands of years, with historical records showing that Egyptians utilized animal hides, hooves, and connective tissue to make a bonding agent. Today, while synthetic materials are the primary components of modern glue production, horses still make rare appearances in specific situations. Horse glue has unique properties that synthetics cannot replicate, making it ideal for high-end restorations, musical instrument making, bookbinding, and medical procedures. The collagen protein in horse hides and hooves is boiled down and refined into a hard, brittle material that can be rehydrated into glue when needed. Importantly, it is illegal to sell horses for commercial slaughter, including for glue production purposes.
While horses are no longer the primary source of glue production, their role in adhesive manufacturing cannot be ignored. The historical connection between horses and adhesives dates back to the days of the caveman. Pottery repaired with tree sap resin was found by archaeologists studying a burial site from 4000 B.C. Egyptians used animal glue in tombs, and Romans refined animal adhesives from about 1-500 A.D. Animal glue was crucial in furniture construction, with the first commercial animal glue factory opening in Holland in the 1700s.
In the United States, it is against the law to sell horses for commercial slaughter, and since 2007, a federal law has banned horse slaughter in the country. Before the passing of the ban, the horse slaughterhouse business was thriving. Although eating horse meat is frowned on in the U.S., it is consumed regularly in Europe and Asia. The Safeguard American Food Exports Act introduced in 2019 would bring an end to selling horses to slaughterhouses, and it would also ensure that slaughter plants in the U.S. remain closed. However, opponents of the bill argue that the law will lead to increased equine neglect cases.
In conclusion, horses still play a role in glue making, although the production process has advanced significantly. Today's modern glue production largely revolves around synthetic materials. However, horse glue is still used in specialty applications, and it has unique properties that make it ideal for certain scenarios. While there are ethical concerns regarding using animal products for commercial purposes, it is essential to note that horses are not killed for glue production. As we continue to advance in technology, it will be interesting to see how the role of horses in glue production evolves.
Frequently Asked Questions
How long has horse glue been used in production and what other materials have been used historically?
Historically, animal glue has been used for thousands of years, with horses being a common source. Other animal sources include cows, rabbits, and fish. Modern substitutes include synthetic adhesives, such as polyvinyl acetate.
What is the process for making horse glue and how does it differ from other animal glues?
The process of making horse glue involves boiling down the hides, hooves, and bones of horses to extract collagen. The chemical composition is similar to other animal glues. While controversial, it has sustainability benefits and is still used in art and woodworking.
Are there any alternative sources for animal glue besides horses?
Alternative sources for animal glue include cows, pigs, and fish. However, these sources have varying degrees of environmental impact and ethical concerns. Some synthetic glues offer a more sustainable and ethical option for those seeking an alternative to animal-based glue.
What are some common misconceptions about horse glue production and its impact on horse welfare?
Animal welfare concerns surrounding horse glue production are often misunderstood. Only a small percentage of horses are used for glue, and strict regulations govern their treatment. Misconceptions can hinder rescue and rehoming efforts.
How has the demand for horse glue changed over time and what does the future of animal glue production look like?
The demand for animal glue, including horse glue, has declined due to the shift towards synthetic alternatives. Animal glue production has an impact on the environment and raises ethical concerns. The future of animal glue production looks uncertain.