If you have a pet rabbit and are looking for the perfect name, look no further than this list of names. We looked at many different factors when compiling this list to ensure that we give you the best options possible. Whether your bunny is shy or more outgoing, these names will fit any personality!

What Is the Most Popular Rabbit Name?
Bunnicula: Deborah and James Howe's book features a vampire bunny who drinks juice from vegetables.
The Velveteen Rabbit: From Margery William's tale, in which a loving toy discovers what it takes to become real.
Mr. B and Butterscotch: Lynn Johnston's daily comic strip, For Better or for Worse, features two house rabbits.
Happy Bunny: Happy Bunny is a little, smiling bunny with an insulting slogan printed at its feet, which can be any color. Jim Benton designed Happy Bunny, which may be found on stickers, buttons, greeting cards, posters, and other goods.
Caption Carrot: Captain Carrot is a DC Comics series about Rodney Rabbit, who changes into a muscular superhero after eating a cosmic carrot. Unfortunately, his superhuman abilities fade after 24 hours.
The Rabbit of Caerbannog: A killer rabbit from Monty Python and the Holy Grail: "run away, run away."
Peter: Peter Rabbit, a cunning and bold young bunny who steals vegetables from Mr. McGregor's garden, makes his way onto this list from Beatrix Potter's novel The Tale of Peter Rabbit.
Bucky O'Hare: Bucky O'Hare is a green rabbit captain from a parallel reality who first appeared in a comic book in 1984. The comic book spawned an animated television series, as well as toys and action figures.
Jazz Jackrabbit: Jazz Jackrabbit is a fantastic name for your adventurous bunny because it depicts a bright green rabbit hero on a quest to save the princess from an evil tortoise.
Thunderbunny: Martin Greim designed the character Thunderbunny. Bobby Caswell, his alter ego, is a young child who turns into a superhero rabbit with superhuman strength and the capacity to fly.
Bean Bunny:"The Tale of the Bunny Picnic," a Jim Henson TV special from 1986, featured Bean Bunny. He reappeared in later Muppet projects and the Muppet Television segments of "The Jim Henson Hour." In addition, he appeared in the film "The Muppet Christmas Carol."
Hoppy the Marvel Bunny:Hoppy the Marvel Bunny was created by Chad Grothkopf and originally appears in the Captain Marvel spin-off "Fawcett's Funny Animals #1." Hoppy is a pink rabbit who, by speaking the magic word "Shazam" may turn into Captain Marvel Bunny, a superhero similar to Captain Marvel.
What Should I Name My Gray Rabbit?
Misty
Tinsel
Dorian Grey
Earl Grey
Bubbles
Rowan
Grey Poupon
Steel
Rocky
Gandalf
Kelabu
Bullet
Stormy
Mystique
Artemis
Mercury
Cyanite
Grayson
Platinum
Twister
Zilarra
Quartz
Lady Grey
Orchid
Siva
Heron
Frostbite
London
Heather
Banshee
Harbor
Marble
Gatsby
Sharky
Anastasia Gray
Seal
Inky
Delphine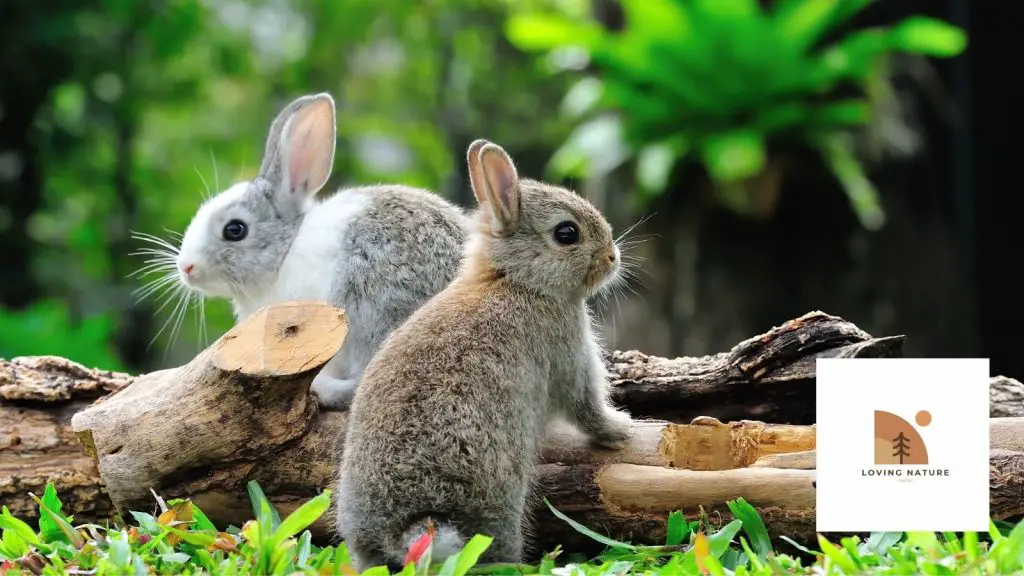 What Is the Name of a Famous Rabbit?
Bugs Bunny:One of the most loved rabbits of all time is Bugs Bunny. Bugs Bunny is the world's most famous rabbit, thanks to his antics with Elmer Fudd.
There are some other famous rabbit names:
Hodge-Podge:Berke Breathed's Pulitzer Prize-winning comic strip Bloom County features a character named Hodge-Podge. Bloom County looks at social and cultural concerns through the eyes of a small-town American, albeit one in which animals speak. Hodge-Podge is a conservative reactionary.
Cutey Bunny:Cutey Bunny is a superheroine developed by Joshua Quagmire as a spoof of the manga series "Cutey Honey." Since the early 1980s, Cutey Bunny has appeared in a variety of comic books.
The White Rabbit:Lewis Carroll's story Alice in Wonderland is popular among children. The adventures of Alice begin when she notices a white rabbit scurry by and exclaiming, "I'm late! I'm late."
Mr. Bunny Rabbit:Mr. Bunny Rabbit was a puppet character on the television show "Captain Kangaroo," which premiered in 1955 and ran for almost 30 years.
Buster Baxter: Arthur Read, the aardvark and main character of the TV show "Arthur," has a best friend named Buster Baxter. Buster lives with his mother because his parents are divorced. He's a cheerful creature who enjoys a variety of pastimes, including collecting food.
What Is the Name of Small Rabbit?
Kittens and kits are newborn rabbits who are born with closed eyelids, no fur, and the inability to regulate their temperature.
Yoda
Bilbo
Atom
Pip
Stitch
Mop
Alvin
Teddy
Enzo
Doug
Becca
Diva
Tiger
Gizmo
Sparky
Barcode
Tiny
Toby
Holly
Peanut
Grouch
Havoc
Rosita
Oscar
Igloo
Batty
Roxy
Doc
Brandy
Stud
Froo Froo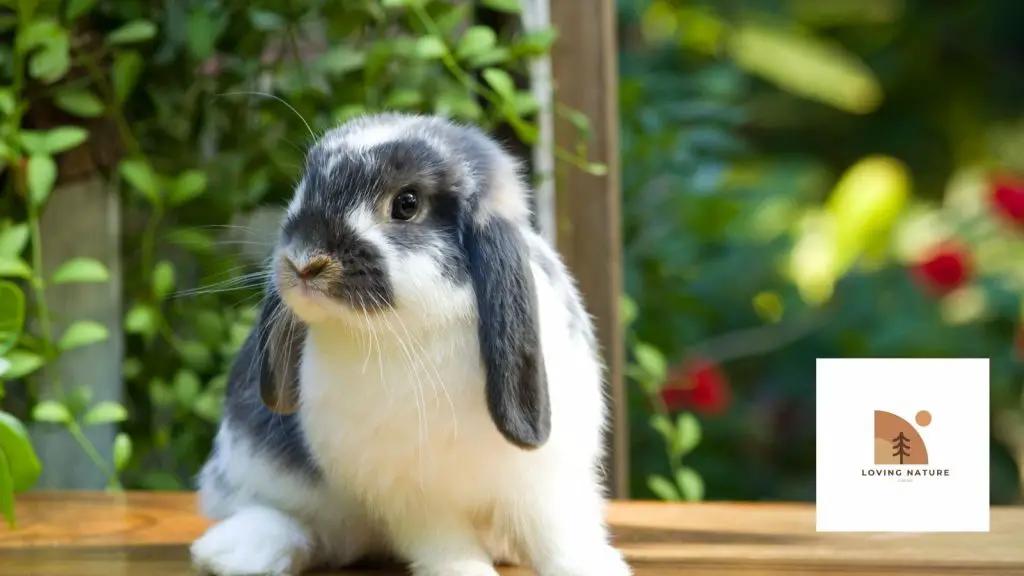 Funny Rabbit Names
Eva Longhareia
Albert Bunstein
Mary Hoppins
Chubby Bunny
Kylie Bunner
Stephen Bunnking
Audrey Hopburn
Obi Bun Kenobi
Eggcellent
Bunstoppable
Rabbit DeNiro
Lyndon Buns Johnson
Hoppy McHopperton
Clawed Bunet
Wee Rabbit
Longear Silver
Dust Bunny
Paul Bunnyan
Wonder Bunny
Bunny Goodman
Peter Cottontail
Ear Fluff
The Chosen Bun
Barack O'Bunny
Rob Zombun
Conan the Bunbarian
Nutbrown
Carrot Lord
Hairy Pawter
Lucky Legs
Clementine
Mark Cubun
Bunsy Siegel
Mr. Bouncer
George Harribun
Hutchkin
Thunder Thighs
Bunjamin Franklin
David Hopperfield
Bun-gee Jumper
Zig Zag
Pamela Bunderson
Poopy Montgomery
Bunderson Cooper
Napoleon Bunnyparte
James Madibun
Ginger Rogers Rabbit
Spaghetti
Paul Bunnyan
David Hasselhop
Hareshey's Chocolate
Rabbitus Haregrid
Jackrabbit Sparrow
Breaking Bun
James Bunny 007
Cute Names for Rabbit Pairs
Max & Ruby
Lennon & McCartney
Chip & Dale
Beauty & Beast
Emma & Evan
Flopsy & Mopsy
Bilbo & Frodo
Thunder & Lightning
Frodo & Sam
Anna & William
Wallace & Gromit
Gilbert & Sullivan
Ken & Barbie
Bambi & Thumper
Lois & Lydia
Rum & Coke
Evil & Devil
Venus & Mars
Billy & Kelly
Snoopy & Woodstock
Jerry & Harry
Micky & Minnie
Batman & Robin
Tweety & Sylvester
David & Goliath
Fun & Bun
Chantilly & Lace
Lancelot & Guinevere
Tina Fey & Amy Poehler
Will & Grace
Bangers & Mash
Macaroni & Cheese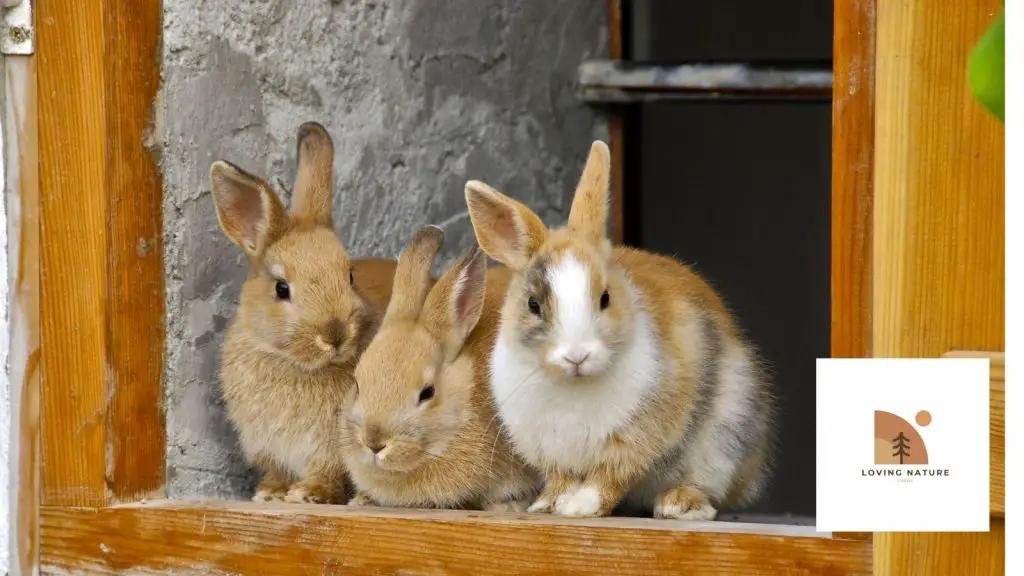 Bunny Names with Meanings
Names – Meanings
Bianca: White
Shuchun: Fair & Pure
Henry: Rular of The Home
Bonbon: Sweet Confection
Rayne:  Queen
Max: Greatest
Anamcha: One of High Spirits
Felix: Happy and Prosperous
David: Beloved
Maelona: Divine Princess
Matthew: Gift of God
Astrid: Divinely Beautiful
Louis: Famed Warrior
Camellia: Vibrant Flower
Jake: Supplanter
Shiloh: Peace
Charlie: Free Man
Beatrix Traveler
Venus: Roman goddess of Love
Kamaya: Enthusiasm
Mathias: A Gift from God
Stuart: Guardian
Maggie: Pearl
Shakti: Force Behind All Divinity
Sugar: Sweet
Edward: Wealthy Guardian
Sunny: Sunshine
Ostara: A Pagan goddess
Nakita: Victorious
Aiko: Beloved Little One
Disney Rabbit Names
Buster Bunny: Tiny Toon Adventures
E. Aster Bunnymund: Rise of the Guardians
Bre'er: Rabbit The Adventures of Bre'er Rabbit
Oswald: Oswald the Lucky Rabbit
Hazel: Watership Down
Snowball: The Secret Life of Pets
Rabbit: Winne the Pooh
Babs Bunny: Tiny Toon Adventures
Tagalong: Robin Hood
Pantoufle: Chocolat
Roger Rabbit: Who Framed Roger Rabbit
Vanilla: the Rabbit Sonic the Hedgehog
Skippy: Bunny Robin Hood
Totoro: Toy Story 3
Judy Hopps: Zootopia
Thumper: Bambi
Serena: The Little White Horse
Cecily Parsley: Beatrix Potter Stories
Tweak:  The Octonauts
Babbity Rabbity: The Tales of Beedle the Bard
Lola Bunny: Space Jam
Pookie: Pookie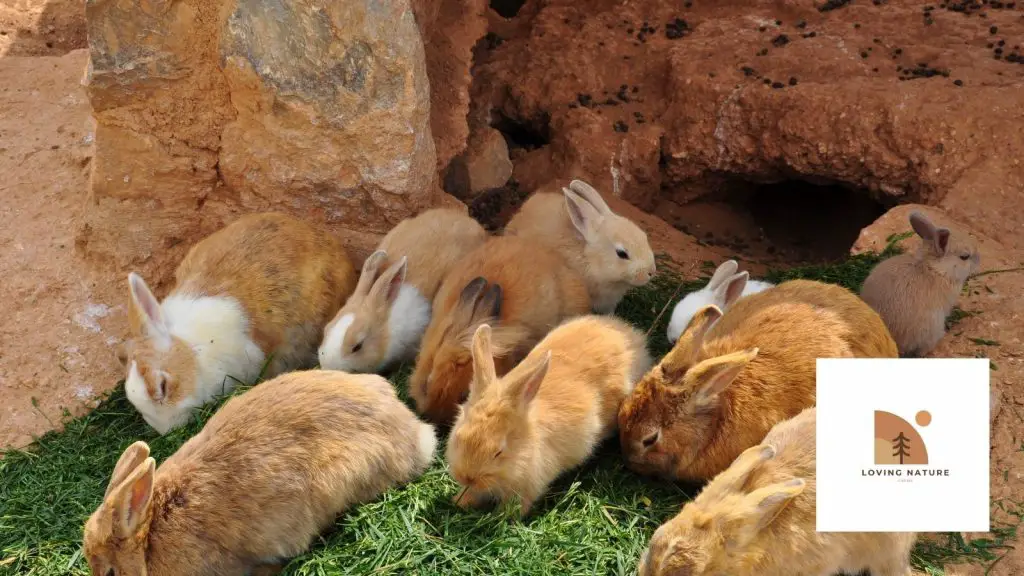 Bunny Name Generator
Harriet Lop
Flora Leone
Podrick
Apple Lovebug
Unicorn
Cato Nijntje
Serenity
Hershey
Granny Flopsworth
Hopper
Thunder Gun
Hocus Pocus
Cottontail
BunEnt
Miss Tater Bug
Flopsy
Whiskers
Rabbit Names in Hindi
Names: Meanings
Kalyani: Beautiful
Rati: Pleasure
Vidya: Knowledge
Daksh: Precious Son
Jihan: The Universe
Advik: Unique
Kabir: Leader
Shaurya: Brave
Anil: Wing god
Drupada: Wooden Pillar
Hari: Yellow
Kama: Love
Nanda: Joy
Sundara: Beautiful
Vasu: Bright
Gianna: Thankful
Priya: Beloved
Asin: Grace
Chanakshi: Clever
Avita: Life
Daivi: Pious
Gargi: Thinker
Hruti: Love
Juhi: Flower
Mahika: Dew Drops
Roop: Attractive
Trisha: Honorable
Vakula: Flower
Balbir: Strong
Lionhead Rabbit Names
Dynamite
Leonie
Rusty
Maroon
Hoss
Gizmo
Tomato
Linux
Sorrel
Felix
Iris
Berry Coal
Stella
Red Berry
Sheeran
Leonie
Hannah
Keegan
Mia
Justice
Rosso
Vulcan
Lizzy
Sunset
Rambo
Poppy
Chester
Milo
Fiona
Simba
Buster
Vista
Erik
Digger
Zeke
Bonni
Apollo
Kritter
Flow
Thomas
Toaster
Goliath
Lazer
Luna
Exotic Bunny Names
Roger Secret
Winnie 3
Tiny
Trix Tales
Trapper
Buster
BB
Minixi
The Tunes
Babbitty
Arlo
Milky Bar
Nesquik
Treacle
Presto
Mr. T
Mochi
Totoro Bunny
Guardians
Taffie
Unique Names for Baby Rabbits and Grown Bunnies
Lilac
Arugula
Pascale
Muyal
Arley
Petunia
Acacia
Turnip
Tazia
Bluebell
Ella
Jade
Rose
Birch
Chard
Strawberry
Emerald
Pascal
Jagger
Redbud
Hawthorn
Xander
Loki
Miranda
Penelope
Serenity
Wilbur
Boy Bunny Names
Intellect
Folly
Zane
Nemo
Frigate
Wasson
Philibert
Carmen
Vance
Anthony
Simeon
Roman
Instinct
Colby
Atticus
Carmine
Quill
Amigo
Buckeroo
Fiesta
Miles
Donatello
Carob
Blackfoot
Emmy
Girl Bunny Names
Rayne
Ginger
Jessica
Miffy
Petal
Kiara
Sabrina
Rain
Stella
Vesta
Cinnamon
Sally
Aurelia
Pinky
Lilac
Imogen
Delia
Tulip
Nibbler
Amora
Bonnie
Daffodil
Tessie
Buttons
Freya
Vesta
Lyra
Windy
Nyda
Wanda
Inaba
Daphne
Delilah
Rosie
White Bunny Names
Casper
Chalky
Lily
Snowflakes
Angel
Moonlight
Arctic
Snow-White
Jasmine
Ice
Cotton
Vanilla
Milky
Albus
Blizzard
Coconut
Ivory
Star
Black and White Bunny Names
Chess
Tuxedo
Dice
Dotty
Mickey
Cookie
Jasper
Pongo
Luna
Magic
Mittens
Nova
Patches
Sprinkles
Panda
Piano
Shady
Socks
Zebra
Scrabble
Black Bunny Names
Inkwell
Beauty Bean
Carbon
Black Smith
Graphite
Coffee
Rave
Knight
Night
Seal
Momba
Crow
Bear
Boomer
Midnight
Opal
Vesper
Scout
Nova
Kuro
Denali
Starling
Grey Bunny Names
Stella
Shilling
Cloud
Lightning
Silk
Echo
Siren
Fenrir
Theon
Presto
Comet
Dapple
Lobo
Spider
Oyster
Ivan
Lilac
Oksana
Dove
Blade
Brown Bunny Names
Hazelnut
Maple
Butterscotch
Molasses
Amaretto Toffee
Teddy
Cookie
Moose
Honey
Sandy
Nugget
Tootsie
Goldie
Copper
Nutmeg
Noodles
Donut
Henna
Bagel
Timber
Reese
Chewy
Final Thoughts
Rabbits are adorable and can be the perfect pet if you're an animal lover. But did you know that they also have different personalities? Some rabbits might come off as shy while others may seem more outgoing, so it's important to find a name for your bunny that suits its personality best! This is why we compiled this list of names from all over the world to help match up with any type of rabbit owner or their furry friend. Whether you want something cute, funny, serious, cool or anything in between – these 100+ baby bunny names will give you plenty of options to choose from. We hope our list helps make choosing a new name for your little critter easy-breezy!