Horses are a great part of life, and can provide many years of companionship. But if you have ever tried to name your horse you know that it can be difficult. There are some names that just don't fit for some reason or another, and trying to come up with something on the spot is even harder! Luckily this blog post has compiled tons of funny horse names perfect for any occasion. This list will give you all types of ideas from funny famous themed names to show day shenanigans!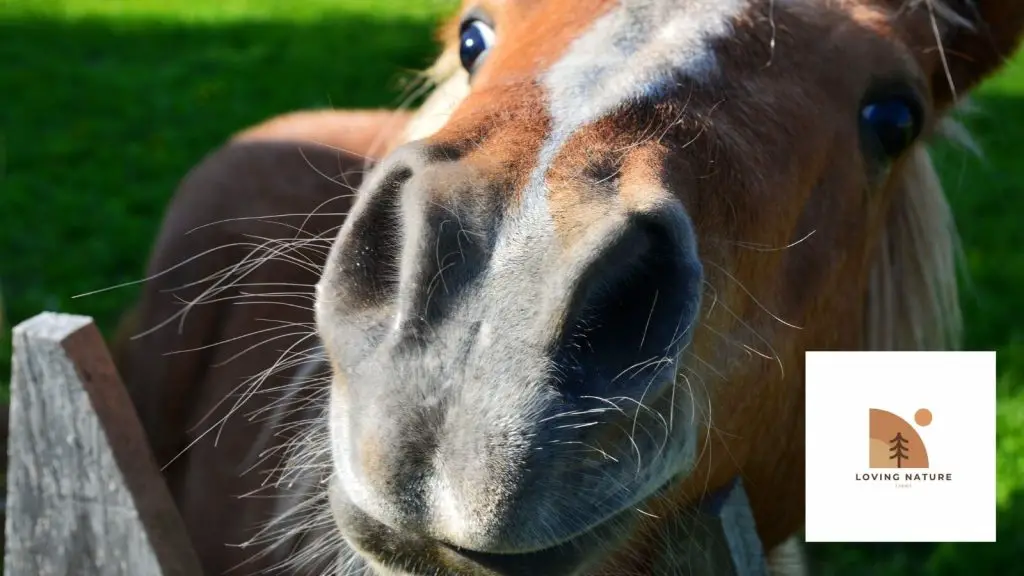 Funny Horse Names
Do you want to give your horse a funny name? Well, this post will help you. Finding a funny name for horses isn't that hard. You just have to play around with words. In this post, we have mentioned some amazing funny horse names.
Funny Barn Names
Bill Shut
Biscotti the Hottie
Biscuit Eater
Biscuits with Ham
Bitney Spurs
Bling 182
Boom Boom Bay Be
Brangelina
Buck Buck Goose
BuckleUp Buttercup
Burnt Tostada
Dotley Crew (for an Appaloosa)
Edgar Allen Pony
Fatty McButterpants
Fifty Bales of Hay
Fiscal Impact
Forrest Jump
Fraidy Cat
Frosted Flake
Gluteus Maximus
Go Go Gadget
Harry Trotter
Pony Soprano
Arnold Schwarze-neigh-ger
Neigh Sayer
Justine Thyme
Minnie Scule
Post Stallione
David Hasselhoofs
Britney Spurs
Pony Montana
Zee Bruh
Kate Winsalot
Jon Bon Pony
Ron Neighsly
Edgar Allen Pony
Thanorse
Richard Friction
Tina Hay
Hay Neighbor
Jersey Shorse
Harry Trotter
Hay Neighbor
Hay There
Heinz 57
High Maintenance
Honey Bunches of Oats
Hoof Hearted
Hoosier Daddy
Horsey McHorseFace
Huge Ackman (Hugh Jackman)
Ice Melted
I Don't Know, Ask Him (What's Your Horse's Name?)
Instead of Homework
It's Only Money Honey
Justin Thyme
Kate Winsalot
Kiss My Asterisk
Knead the Dough
Late for Dinner
Later Tater
Lazy Potato
Legendary Boysenberry
Liam Neighson
L on Wheels
Lucy Goosey
Making History
Mane Attraction
Mane Event
Maple Stirrup
Miss Bee Havin
Mr. McWhinney
My Allowance
Nacho Salad
National Debt
Neigh Sayer
Never Home
Night Mare
No Soup For You (for the Seinfeld fans)
Odor in the Court
Oh She Hit
Overdraft
Peanuts Envy
Pickled Pink
Pima Pants
Pocket Rocket
Funny Male Horse Names
Justine Thyme
Zee Bruh
Chewbacca
Badly
Pinto Bean
Carrot King
Silly Sid
Burress
Sir Neighs Alot
Fleabag
Prudence
Carrot Savvy
Bunny Killer
Mount Whiney
Hart
Tosh
Colt Forty Five
Bill Burr
Ricky Bobby
Peanuts Envy
Russel
Chappelle
Eddie
Pinto
Furry Pants
Hooves
Mr Miyagi
Alimony Pony
Clean So Far
Bandit
Seinfeld
Mr McWhinney
Gluteus Maximus
Funny Female Horse Names
Degeneres
Carrot Queen
Hay Girl Hay
Silverman
Chatters
Poehler
Schumer
Lady She
Lucy Fur
Penny Loafer
Shoe Crew
My Little Pony
Tig Notaro
Pony Tail
Haddish
Reya Sunshine
Beauty Queen
Carrdashian
White Like Moon
Funny Show Names
My Stolen Pony
Without A Clue
With No Chance
Really Amazeballs
Like A Clown
A Wing And A Prayer
Well Fancy
In Labour
Half Asleep
For Entertainment Purposes Only
Just For Laughs
Like Crazy
Motivated Guy
The Winner
The Biggest Loser
A Suicide Mission
Buck Naked / Buck Neigh Kid
In The Nude
In Pink Panties
With No Knickers
My Neighbours Donkey / My Neigh Bores Donkey
The Jumping Llama
The Red Bull
Daddy's Savings
Loadsa Money
Under The Influence
Drunken Disorderly
Full Of Vodka
The Chester Draws
With A Screw Loose
Whatsit Called
Goodness Gracious
Funny Race Horse Names
Do you want to give a funny name to your racing horse? We have done the research and found some of the funniest racehorse names:
DoReMiFaSaLaTiDo
Maythehorsebewithu
Two In The Pink
Ha Ha Ha
Hoof Hearted
Passing Wind
Whykickamoocow
AARRRRRRR
Geespot
Dr Fager
Dawn run
Arrrr
Bofa Deez nuts
Photoo
Waikikamukau
Covfefe
Ghostzapper
Hoof hearted
Hahaha
Passing wind
Wear the fox hat
Geespot
Marry hinge
Kissin George
Odour in the court
Clyde van Dusen
Denman's call
Funny Cide
Flying boat
Go man go
Gloming
I will have another
Invasor
Hastings
Irish war cry
Why sicky
Two in the pink
Red Hot Filly Pepper
Spineless Jellyfish
Onoitsmymothernlaw
Mywifenosevrything
Onoitsmymothernlaw
Notacatbutallama
Panty Raid
Shakalakaboomboom
My Tent Or Yours
Bofa Deez Nuts
Fiftyshadesofhay
Famous Funny Named Horses
Here are some of the famous funny horse names:
Frou Frou – A horse from the Disney movie The Aristocats
Silver Blaze – A horse from the Sherlock Holmes
Stranger – A horse in the Game of Thrones series of books
Nightmare – A horse from the Casper the Friendly Ghost comic
Hide Al, Go – The name is inspired by the popular movie – Hidalgo
Spirit Of Independence – If your horse was born on Independence Day (4th July), this can be a good name
Potoooooooo – This funny, weird horse name came from a bit of misunderstanding. The horse owner asked the stable boy to write the horse's name – Potatoes. The guy wrote it Potoooooooo. The owner actually liked that name so much that the horse was registered with it.
ARRRRR – If you are looking for a famous funny name for your racehorse, you can consider this name.
Hoof Hearted – It might seem that the name describes both the features of the horse. What's funny in the name? Try repeating the name swiftly a few times and focus on what you are saying. It's funny, right?
Orient Express – From this name, we can say that the owner must have read so many Agatha Christie books
NightMare – This is the perfect name for a mare that is as dark as the night or maybe he is a nightmare' on the field due to his sporting prowess.
Dappleganger – This name is the spoof of the word 'doppelganger.' A doppelganger is a person who looks so similar to another person. Naming this word doesn't mean your horse needs to resemble another horse. It's just a fun name.
Usain Colt – This is a funny as well as a smart horse name. This horse's name comes from Usain Bolt. Usain Bolt is a well-known sports personality.
Pony Montana – This is the funny name for female horses. This name comes from the teenage heartthrob character known as Hannah Montana.
Two in the Pink – Just Google this name and see what you come across! This phrase is championed by the comedian Jimmy Carr.
Pinto Bean – This funny horse name is inspired by the popular television show – Mr. Bean.
Carrot King/Queen – Horses love carrots as treats. This name will describe your horse's love for the carrots.
Kolt Kardashian – The name is inspired from the name of a famous American media personality and model: Kim Kardashian.
Final Thoughts
The horse names above are a great place to start when you're looking for inspiration. You'll find fun-themed names, show day shenanigans-style monikers and more! This article is full of everything from funny famous themed horse names to funy barn types that make your barn feel like home. When it comes time to name your new (or old) favorite companion, take some time with this list as we've brainstormed tons of great ideas just for you.