A sheep is a happy animal. It's also fluffy and cute, which makes it an excellent pet for the whole family to enjoy! There are many ways you can tell your sheep apart from any other sheep in the flock. One way is through their name. This blog post will provide you with a list of some of the best names to call your pets so that they stand out from all others!
Sheep have a long history in literature. One of the most famous sheep is Little Bo Peep, who had a great love for her pet sheep and went searching when they got lost!
When naming your own little flock of sheep you want to keep in mind that their names should be unique so none are mixed up with others. A good way to do this would be by giving them a title that is specific to their breed.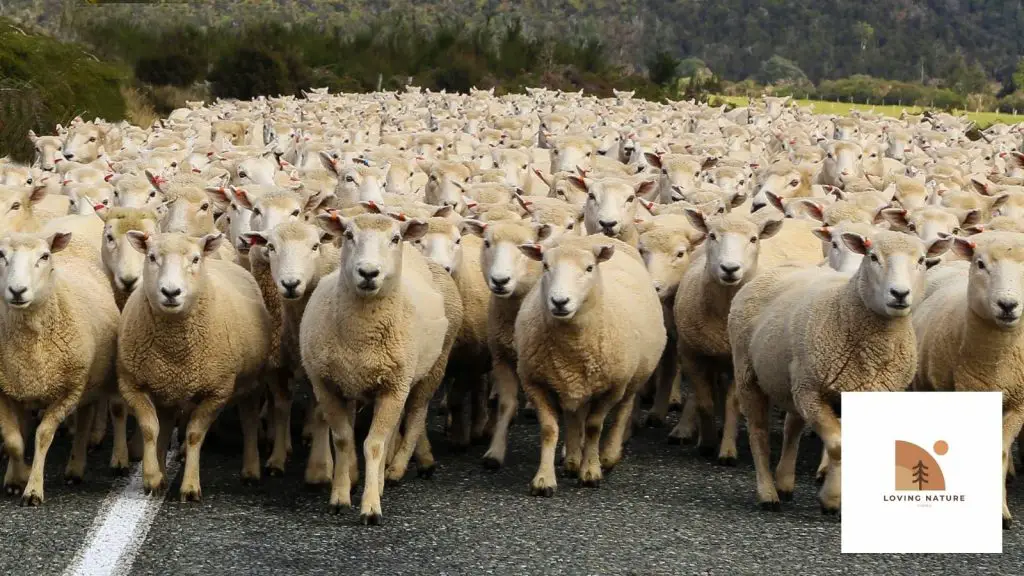 Boy Sheep Names
Rolph
Elmo
Goober
Zeus
Howard
Levi
Jesper
Shephard
Felix
Winter
Goliath
Rambo
Friday
Willy
shep
Eric
Quintin
Max
Frans
Russel
Jasper
Prince
Frank
King
Dutch
Lewis
Cecile
Buddy
Jerry
Leo
Berry
Lawrence
Sanitago
Peabody
Armos
Shrek
Raymond
Royce
Abber
Moses
Wooly
Norman
Holland
Moe
Girl Sheep Names
Camilla
Liliana
Grace
Luna
Emma
Alma
Debby
Marry
Jade
Selena
Gilly
Precious
Dolly
Buffy
Molly
Gloria
Clover
Bella
Petal
Zizi
Destiny
Chole
Amber
Tina
Kriste
Wilma
Clio
Jessica
Rebecca
Ingrid
Judith
Maple
Libby
Down
Sula
Leah
Tinker Bell
Dora
Lady
Sally
Julia
Pearl
Margaret
Rebecca
Una
Bunny
Funny Sheep Names
Wooly Mammoth
Benjamin Mutton
Baaarb Maaarley
Shearly
Sheepie Wonder
Baaachus
Fuzzball
Wool Furell
Britney Shears
The Baa Baa Bandit
Lady BaBa
Lamb Chop
Chewbacca
Commander Sheepard
Baaa-rbra Anne
Pirate Sheep
Lambantha
Kebaab
Wilkie Wonka
Wooly Floof
Mini Moo
Braaaadly
Wool ball
Lambert
Bo Peep
Commander Sheepard
Sheepfaced Peep
Sam Shepherd
Baa-lerina
Simpleton
Holy Whip
Woolicious
Hillary Fluff
Baa
Berneece LaFleece
Wilkie Wonka
Whitebeard
Peabody
Ronald Rearam
Mr. Mutton
Britney Shears
Pinky Screamer
Sweater
Baby Ba
What is The Name of the Most Famous Sheep?
The Roslin Institute scientists generated the world's first animal cloned from an adult cell in July 1996. Dolly the sheep was made in a lab by fertilizing an egg from one sheep with an adult cell from another. After that, the merged cell was implanted into a foster mother.
It was a watershed moment in the field of genetic engineering. It was hoped that it might open the door to new ways of treating chronic diseases, but critics worried that it would lead to human cloning.
What Do You Call a Male Sheep?
A young male sheep is known as a ram lamb until he reaches the age of one year. When a ram reaches the age of a year, he is called an adult. If you display your sheep, though, you'll notice that yearling rams are rams that are between one and two years old. Male sheep with horns called "Horned" and the male sheep without horns called "Polled".
What is One Sheep Called?
"A sheep" or "the sheep" refers to a single animal. The singular and plural forms are interchangeable. A male sheep is referred to as a ram, whereas a female is referred to as a ewe.
Famous Sheep Names
Shreck: Top shearers David Fagan and Peter Casserly shorn the Merino sheep "Shrek" live on television. Before being rounded up, the 10-year-old sheep roamed freely on New Zealand's South Island for more than six years.
Shrek's 60-pound fleece, enough to build 20 large men's outfits, was auctioned off for children's medical charities on the internet. Shrek was put to death on June 6, 2011, when he was 17 years old.
Lucky: The world's oldest sheep, Lucky, was quite fortunate. She died in November 2009 at the age of 23, far outliving a sheep's lifespan. Lucky died quietly after a short illness due to the impact of a heatwave in Australia.
The Dollies: The majority of the material was frozen after Dolly was produced from a mammary gland cell. Four clones were produced from the same breast tissue some years later.
The quads have been dubbed the "Dollies" since they are genetic twins to Dolly. It wasn't until late 2010 that the Dollies' existence was revealed.
Lance Corporal Derby: The British Army's Highest-Ranking Sheep
Samuel the Sheep: Charlotte's Web
Pete the Sheep: Book by Jackie French
The Toast of Botswana: Veterinarians in Botswana reported an unusual example of a sheep-goat hybrid in 2000. The animal was created organically when a female goat and a male sheep were kept together mated. Pregnancies like this were supposed to be impossible.
Meyrl Sheep: Meryl Streep, known for her remarkable talent, is unquestionably one of the finest actors of all time. This is a clever play on her name that will suit your favorite female sheep to a tee.
Famo Montauciel: To honor the sheep who boarded the first-ever hot air balloon, you can name your pet sheep Montauciel. The name derives from the phrase "climb to the sky." A rooster and a duck soared alongside the sheep. Despite being mildly perplexed, all three animals landed safely.
Slowy: Pleasant Goat and Big Big Wolf
Russell the Sheep: Book by Rob Scotton
Moviestars: Border Leicester sheep appeared in the 1995 smash film Babe, which is about a sheep-herding pig. A total of 970 animals were used for the film, including 550 sheep. Real sheep herds and trained dogs were used in all sequences of sheep herding.
Both real and animatronic sheep were employed when the sheep appeared to be actively listening and remaining quite motionless.
Badass Sheep Names
Petewenia
Trooper
Dillinger
Trewedy
Annabel
Torn
Villain
Zod
Terry
Lux
Big Show
Sewezie
Igloo
Lash
Blades
Lewecy
Scar
Taboo
Venom
Nuts
Polar
Thresh
Vera
Ultra
Link
Zinc
Strange
Dirt
Celebrity Sheep Names
Brad and Angie: The perfect names for the pair of sheep inspired by two of the world's most renowned and well-loved couples, Brad Pitt and Angelina Jolie. It's a great name for both a male and a female.
Baarach Obaama
Sheep William
Lady Ba Ba
Derak The Sheep: Derek the sheep is a well-known character from The Beano, a British sitcom.
Good Sheep Names
Poppy
Linus
Bella
Angel
Sherman
Wilson
Flint
Aurora
Harold
Jhon
Kurt
Royce
Snow
Nimbus
Rachel
Lucky
Crystal
Snoopy
Socks
Ursula
Timmy
Mack
Marigold
Petunia
Lloyd
Nell
Lacey
Esther
Jenni
Kiwi
Snip
Penny
Cloud
Barley
Honey
Max
Charm
Soot
Leo
Cornelia
Bashful
Velvet
Barry
Domino
Minky
Ariel
Onyx
Cute Sheep Names
Bo
Dewdrop
Spunky
Felt
Carmen
Dizzy
Johan
Twinkle
Zoe
Gimpy
Jelly
Puff
Winnie
Downy
Meatball
Smokey
Flannel
Polka
Gigi
Midge
Dumpling
Fleecy
Bonnie
Bean
Lindy
Frosty
Cuddles
Lamby
Ziva
Licorice
Woolma
Sugar Pie
Charcoal
Whisper
Baby
Biscuit
Buttercream
Cotton Ball
Happy
Vanilla
Cool Sheep Names
Amber
Coco
Holy Sheep
Justice
Boomer
Curly
Tuxedo
Shrek
Rose
Sable
Merino
Sandy
Mittens
Calla
Arrow
Freesia
Merino
Hector
Skittles
Pookie
Mocha
Fleece Machine
Corbin
Cool Whip
Lewena
Mint
Reese
Dumbledore
Jasper
Flint
Olive
Deuce
Adrian
Coral
Mr. Debry
River
Nova
Darth
Final Thoughts
We hope you enjoyed our list of the best sheep names to name your flock. We know that sometimes it can be difficult to find a good, unique and exciting name for your pet! If this is true for you or if you need help deciding on what kind of breeders are right for your family's needs, reach out to us at admin@lovingnaturefarm.com. With over 50 years experience in animal husbandry and farming operations, we're confident that we have just the thing for every customer who wants their own happy little farm!