What's in a name? Well, for horse owners everywhere, it seems like everything. It can be difficult to find that perfect female horse name. You want it to be unique, funny, and exciting- all at the same time! But don't worry- we've got you covered with this list of some of the best female horse names out there today.
Unique, Funny and Exciting Female horse names are a lot more difficult to find than you may think. The task is made even harder considering the fact that we need something unique, funny and exciting- all at once! But don't worry- this list of female horse names will give you plenty of options so you can finally choose the perfect one for your favorite new equine friend.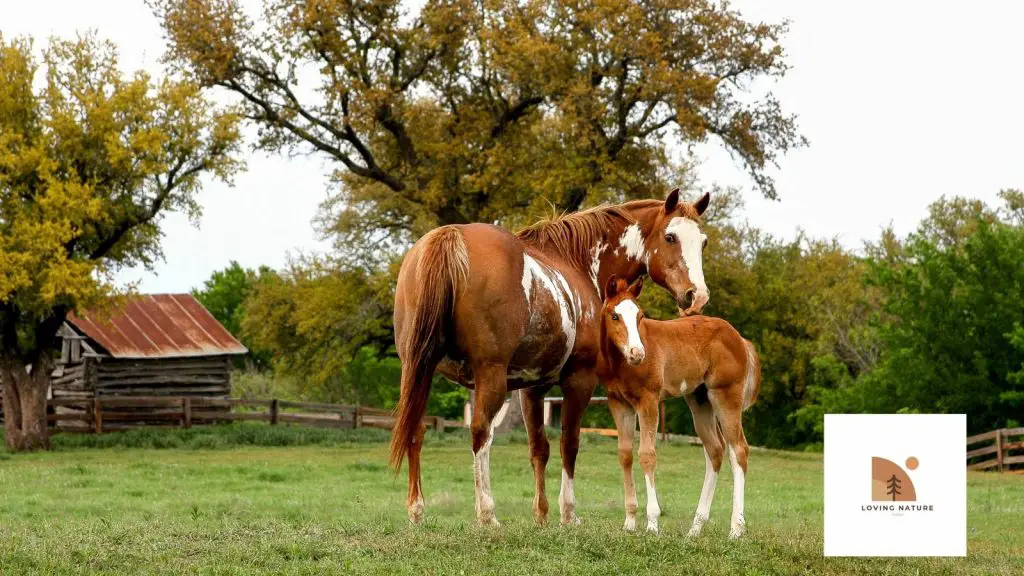 What should I name my mare?
If you are thinking about adopting a new mare or you have already adopted one, you must be trying to find the best names. Finding a female horse name that is unique can be a bit difficult task. A name tells a lot about the horse. Its name will give people an idea about the personality. So, you want to make sure your female horse's name is the right one. Here are some popular names you can consider for your mare:
Bella
Dream
Wish
Scarlet
Grace
Summer
Whisper
Honey
Luna
Hope
Beauty
Goldie
Rumor
Lady
Barn names for female horses
Bayou Cowgirl
Cowgirl Sass
Cowgirl Way
Crystal Cowgirl
Denim Cowgirl
Broke Gambler
Gamblers Girl
Prime Time Gambler
Secret Gambler
True Gambler
Tennessee Whiskey
Whiskey Bottom
Whiskey Charlie
Whiskey For Me
Whiskey Tango Foxtrot
Juan More Tequila
One Shot Tequila
Silver Tequila
Tequila On Ice
Tequila Talk
Dunslinger
Escaped Outlaw
Gunslinger
Shifty Sheriff
Wanted Outlaw
By The Law
Shotgun Ryder
Silver Bullet Babe
Stop the Bullet
Outlaw at Work
Cool names for female horses
Do you wanna give a cool and unique name to your mare? Well, here are some amazing ideas:
Beau
Champion
Buttermilk
Chub
Cochise
Cocoa
Comet
Domino
Fritz
Silver
Cisco
Babieca
Blueskin
Chetak
Invincible
Epona
Frost
Cute female horse names
Angelic
Celestial
Countess
Divine
Empress
Goddess
Khaleesi
Legend
Miracle
Princess
Queen
Lily
Andromeda
Aphrodite
Athena
Echo
Calliope
Delia
Fauna
Iris
Juno
Luna
Venus
Violet
Daisy
Rose
Bluebell
Holly
Petunia
Heather
Bely
Lollipop
Opal
Hira
Tara
Tiara
Tulip
Ursula
Zelta
Pansy
Chir
Nina
Ruby
Ivy
Wildflower
Jasmine
Amber
Cherry
Cocoa
Sienna
Sky
Jade
Raven
Scarlette
What are white female horses called?
Well, there's no specific word to call out white female horses. If you are unsure about which is the right name for your white female horse, there are various ways to figure it out. You can decide your female horse's name based on her personality, coat color, or both. White horses look beautiful and elegant. Their white coat gives them an appealing look.
White horse names female
To give you inspiration, here we have shared the list of ideas of female white horse names:
Cloud
Casper
Angel
Champagne
Heaven
Crystal
Pearl
Storm
Snowy
Snow White
Marshmallow
Snowball
Luna
Sugar
Moon
Ivory
Clara
Diamond
Moondance
Faith
Fog
Arctic
Nova
Moonlight
Orchid
Buttermilk
Daisy
Stratus
Blizzard
Camellia
Lily
Dreamer
Princess
Iris
Snowdrop
Cream
Coconut
Jasmine
Cirrus
Pegasus
Peony
Nimbus
Starlight
Wings
Twister
Moonbeam
Black female horse names
Black horses are quite rare. And that's what makes them more special. After adopting a black female horse, one of the main concerns must be to decide her name. For inspiration, you can check out the following ideas:
Dahlia
Raven
Mysteria
Ebony
SuperNova
Cherry
Midnight Luna
Velvet
Melna
Noona
Morticia
Bacardi
Parada
Nori
Stormy Skye
Belle
Black Pearl
Flicka
Starry Night
Eclipse
Hades
Loki
Dark Knight
Silhouette
Lucifer
Hershey
Jinx
Pepper
Nyx
Astra
Bullet
Mona
Molly
Lilliana
Frederica
Evelyn
Black Rose
Sydney
Cinder
Sonnet
Dreamy
Allegra
Kate
Annabelle
Anne
Cher
Jessie
Poppy
Pansy
Diana
Natasha
Arabella
Sienna
Cersei
Clementine
Onyx
Antoinette
Noir
Gwendolyn
Sparkles
Louisa
Female horse names in Spanish
Here are some of the best female horse names in Spanish with their meanings:
Alba – white, fair, bright
Almira – of nobility, higher birth order
Amaranta – everlasting flower
Anahi – beautiful
Aurora – sunrise
Belita – stunning, beautiful, gorgeous
Bonita – pretty little woman
Catalina – great purity
Estela – like a star
Paloma – beautiful dove
Rosa – rose blossom
Rosalva – white rose
Safira – sapphire
Cantante – singer
Sinfonía – it reminds of a great symphony
Orquídea – orchid flower
Limón – lemon
Miel – honey
Enchilada Picante – spicy enchilada
Miniatura – miniature
Pequeño Diamante – little diamond
Poco a Poco – little by little
Female horse names grey
A grey horse has a coat color characterized by progressive depigmentation of the colored hairs of the coat. You will note that most grey horses have black skin and dark eyes. Here are some name ideas for your grey female horse:
Altivo
Annabelle
Arctic Star
Argent
Arlen
Artax
Arwen
Aspercel
Atin
Balerian
Bellatrix
Blizzard
Blue Steel
Bly
Breeze
Bubbles
Casper
Caspian
Chappel
Cirrus
Cloud Walker
Cobweb
Crystal
Dale
Dap
Dapper Dan
Darman
Defrost
Derringer
Diamond
Dollar
DreamDusty Moon
Earl
Easifat Naria
Elliot
Friday
Gandalf
Ghost
Gus
Gypsum
Icicle
Jag
Jane
Jango
Jester
Jingle
Kara
Knight
Lonesome Dove
Luna
Magnum
Major
Maximus
Mediavine
Mercury
Mist
Misty
Monsoon
Monty
Moonshine
Moonshine Duster
Moonwater
Mouse
Nickel
Nimbus
Nymph
Olaf
Opi
Ordo
Oscar
Pearl
Pegasus
Penny
Pepper
Pewter
Phantom
Poppy
Powder
Quicksilver
Rain
Rain Maker
Rembrandt
River
Ruger
Sebastian
Shades
Shadow fax
Silver Spoon
Silver Surfer
Sir Winston
Sky fall
Slate
Smoke
Songbird
Sooty
Spark
Spirit
Spot
Spring Rain
Steele
Steele Sun
Sterling
Stetson
Stone
Tapioca
Traveler
Virgil
Watermark
Winter
Wyntog
Yeti
Strom
Mercury
Dream
Poppy
Stella
Akela
Nova
Sage
Pearl
Mars
Oliver
Breeze
Diamond
Dusty
Artica
Luna
Pewter
Crystal
Casper
Caspian
Chappel
Cirrus
Dollar
Dream
Dusty
Dusty Moon
Female horse names brown
Autumn
Brownie
Cinnamon
Toffee
Clay
Chocolate
Cappuccino
Kahlua
Nutmeg
Clayton
Mocha
Teddy
Brown Sugar
Chewbacca
Bear
Beaver
Sandy
Caramel
Grizzly
Cocoa
Rusty
Copper
Nestle
Milky Way
Espresso
Tootsie Roll
Godiva
Amber
Peanut
Monkey
Pumpkin
Sandy
Chocco
Buttercup
Ginger
Goldie
Dusty
Hickory
Whiskey
Cider
Mousse
Hickory
Java
Brule
Biscuit
Butters
Khaki
Latte
Macchiato
Brick
Sienna
Nugget
Desert
Lindt
Cadbury
Rose
Chocochip
Painted female horse names
Adsila
Ahawi
Chepi
Hinto
Miki
Macha
Tadita
Takala
Wakshi
Almond
Brownie
Buttercream
Buttermilk
Butterscotch
Caramel
Carob
Chocolate
Cinnamon
Coffee
Copper
Espresso
Freckles
Fudge
Gingerbread
Ivory
Mocha
Peanut
Penny
Pinto
Taco
Tanny
Ebony
French silk
Jett
Tawny
Toffee
Tortilla
Palomino female horse names
Rapunzel
Blanca
Chantilly
Orianna
Tesoro
Daffodil
Goldenrod
Citrine, a yellow-toned gemstone
Soleil, French for "sun"
Sandy
Dusty
Golden Nugget
Dune
Sundancer
Suede
Sand Dollar
24 Carrots (not karat)
Bambi
Copper
Penny
Biscotti
Lemon Drop
Bailey
Angel Food
Lemon Meringue
Piña Colada
Lemonade
Margarita
Mimosa
Honeymustard
Nacho
Cheeto
Cheerio
Honeycomb
Honeybunch
Cheesecake
Peaches
Pumpkin
Custard
Ladyfinger
Nila Wafer
Dolly Parton
Princess Diana
Belle, like the Disney princess
Goldilocks
Marilyn Monroe
Goldie Hawn
Pooh Bear
Vanilla Sky
Vanilla Ice
Orville Redenbacher
Famous female horse names
Well, here are some famous female horse names you can consider:
Bella
Dream
Wish
Scarlet
Grace
Summer
Whisper
Honey
Luna
Hope
Beauty
Goldie
Rumor
Lady
Lily
Rosemary
Lovely
Misty
Sunshine
Willow
Magic
Bella
Athena
Black Beauty
Spirit
Blackjack
Ginger
Pilgirmage
Silver Blaze
Dover
Maximus
Bullseye
Angus
Philip
Arod
Pumpkin
Diamond
Neighkid
Petunia
Primrose
Dahlia
Top female horse names and meanings
Before you give a name to your female horse, you should know her name's meaning. It will give you an idea about whether the name matches her personality or not. Here are some of the best female horse names with their meanings:
Lily – Named after a beautiful flower
Sunshine – Sun's light or direct rays
Willow – Means slender and graceful, just like the willow tree's branches and tress
Bella – This is related to the Italian, Spanish, Greek, Portuguese and Latin words for beautiful
Black Beauty – one of the best horse films about a beautiful black stallion. If your female horse is black, this can be one of the best names
Pegasus – a mythical winged horse and one of the most recognized creatures in Greek mythology
Rosie – Rosie is one of the most popular names for a female horse. The meaning of this name is 'rose'.
Mystery – This is another popular name for a female horse. The word is originated in English. Mystery means something that is kept secret. This name can be good if you think this name suits your mare's personality. You can even shorten it to something like 'misty'.
Merry – Merry means joyful and lighthearted. The name is popular as a girl's name.
Pip – Pip means something small or tiny. If your female horse is small and cute, this can be the perfect name you can give her. It is a sweet and short name.
Cloud – It refers to clouds in the sky. This name is perfect for white horses. If your female horse has a beautiful white coat, this can be the perfect name.
How to pick a female horse name?
Here, we have walked you through the list of different name ideas for female horses. Among so many names, it may seem a bit difficult to pick the right one for your horse. Well, here are some tips that will help you:
Physical appearance – Firstly, take a look at the physical appearance of your female horse. The horse might have a black, white, grey, or multicolor coat. Or, it might be small or large. Let's say, if your horse is small in size, Pip can be a good name.
Personality – Another way to pick a name for a horse is by considering the personality. For example, whether your horse is more social, fearful, aloof, etc.
Occupation – Whether your female horse will be a family pet or will race in the future? You can name based on the occupation you have planned for her.
Keep it short – When picking a name for your horse, try to keep it as short as possible.
Conclusion
I hope you enjoyed this list of some funny, exciting and unique female horse names. If none of these seem to suit your taste or needs, just let me know what type of name you're looking for and I'll be happy to add it! Make sure you check out our other posts on naming your animals. We have a small farm with lots of animals so we definitely have a lot of experience in this.