Peacocks are beautiful birds with captivating colors. They can be found on the ground, but also in trees and even on rooftops! If you want to get a peacock as your pet, then you should think of a name that reflects its beauty. We have compiled a list of unique and exciting names for your new pet peacock!
Peacocks are beautiful birds. They are also known for their colorful feathers. If you want to get a peacock as a pet, then you should choose a name that reflects its beauty.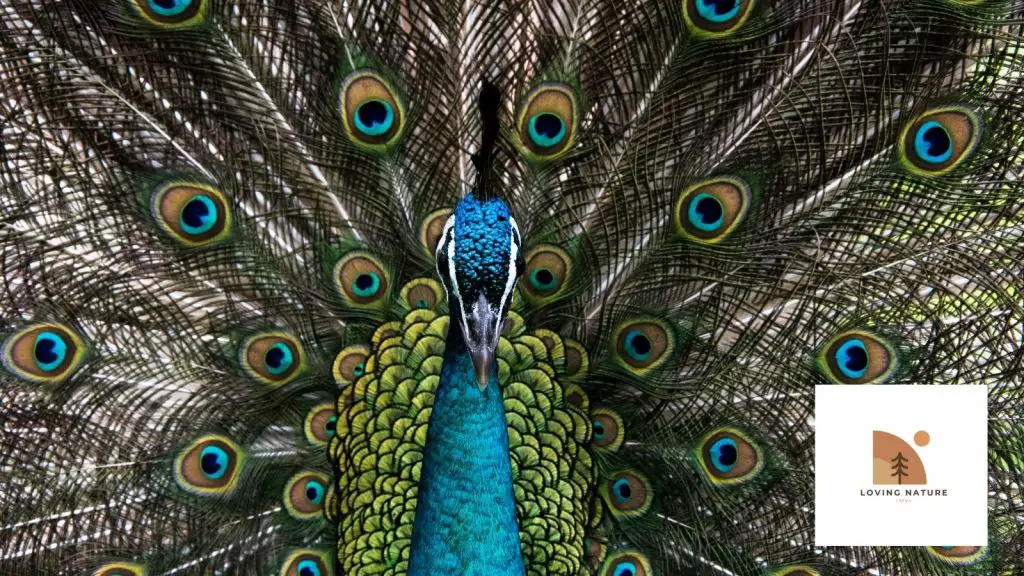 What Are Good Names for Peacocks?
Pavo: This is a good peacock name inspired by the cartoon series "Jungle Book." Pavo first appears in Season 2 in the first episode as a white peacock who lacks confidence.
Swagger: This is a good peacock nickname that means to walk confidently, which is exactly what a peacock does.
Praline: This is a good name for a peacock. The name was inspired by the Disney animated film "Sofia the First." Princess Amber's peacock is Praline.
Sophia
Amelia
Wiggles
Letwin
Michael
Zippy
Greta
Stacey
Valery
Dave
Frank
Oscar
Edmund
Artemis
Kay
What Name Means Peacock?
Names – Meanings
Mayush – Peacock
Prachal – Peacock
Keka – Note of the Peacock
Mayurika – One with Peacock Feathers
Kekin – Peacock
Morara – Peacock
Mora – Peacock
Kalapin – Peacock Night
Leepakshi – Girl with Peacock Eyes
Navil – Peacock
Aadumayil – Dancing Peacock
Gusana – The Eye of a Peacock's Tail
Tawoos – Peacock
Mayli – Full of Grace, Like A Peacock
Sikhi – Peacock
Neera – Peacock
Rano – A peacock's Tail
Barhi – Peacock
Pekham – Peacock's Feather
Candrakin – The Peacock Who Has a Moonlike Eyes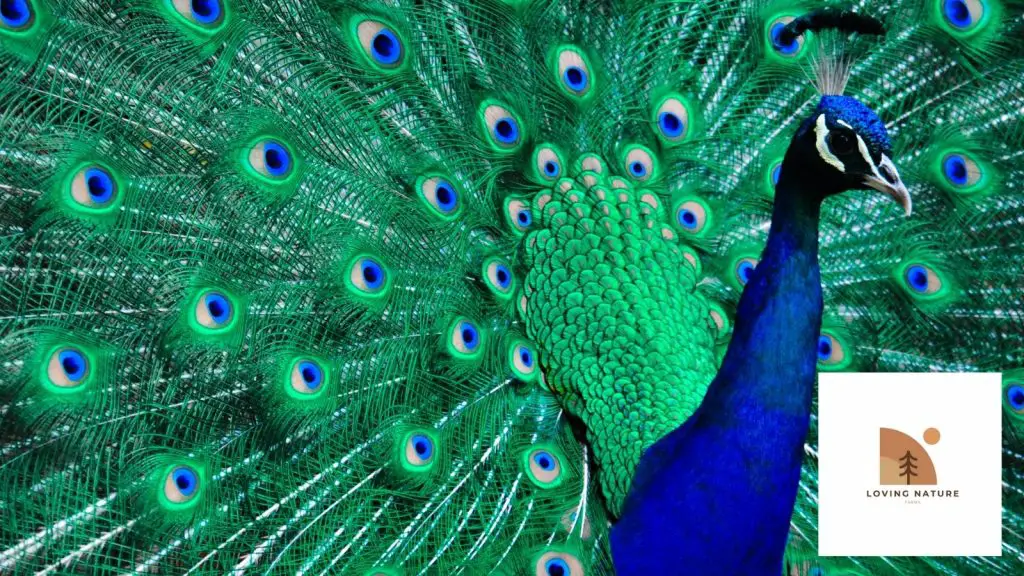 What Do You Call a Baby Peacock?
A peachick is a baby peacock. Peachicks are tawny and yellow, with dark brown or light tan spots.
Types of Peacocks
Peacocks are classified into three types:
Indian Peafowls
Green Peafowls
Congo Peafowls
Indian Peafowl
The Indian Peafowl is the most identifiable and popular of the three primary varieties of Peacocks. These birds are endemic to India, Sri Lanka, and other parts of Eastern Asia, and they are distinguished by their magnificent tail plumage and bright blue heads and crests. Only males have this spectacular tail plumage and vivid coloring, which is used to attract Peahens for mating.
White peafowls are a subspecies of the Indian Peacock. They are leucitic, a disorder that causes the birds' feathers to turn pale or white. This is not albinism because they still have pigmentation in their eyes.
Green Peafowl
The Green Peafowl, also known as the Javanese Peafowl, is native to Southeast Asia, specifically the Indonesian island of Java. They have highly colored tail feathers that they employ to attract females, as well as fan-shaped crests on their heads, but their heads and crests are green rather than blue.
Congo Peafowl
These peacocks do not have an outstanding color show like other varieties of peafowl, but they do have vivid blue on their upper bodies and emerald-green on their wings. Congo peacocks are the African continent's sole native peafowl species. They live in lowland rainforests and on the slopes between streams, and they eat mostly plant parts, seeds, and fruits.
Peacock Names Female
Susie
Paonne
Kimberly
Jean
Sweetpea
Eve
Eartha
Layla
Cornelia
Betty
Audrey
Natalia
Nancy
Precious
Daisy
Yolanda
Bridget
Lucy
Angelica
Katherine
Lydia
Anikka
Daniella
Rita
Esmeralda
Lindsay
Maya
Margie
Lexi
Dimples
Rosalie
Lily
Yasmine
Penny
Kelly
Mary
Alexis
Luna
Olinda
Funny Peacock Names
Yakky
Abominable Snowbird
Randy Guy
Pose expert
Dr. Shelly
Foghorn Leghorn
Will Power
Chablis
Moe Lester
Pretty Bird
Roo Paul
Flint Sparks
White Fan
Disco Turkey
Strutter
Willie Layer
Miss Posture
Mike Hunt
Cluck Norris
Hazle Nutt
Chipper
Ben O. Verbich
Big Bird
Snow Orchid
Jack Haas
Calypso
Curley Pubes
Gregory Peck
Ms. Bossy
Kelly Green
Champagne
Fudd G. Packer
Blanche
Mona Lott
Tail bird
Peacock Names Male
Asher
Ostentation
Bret
Gizmo
Dewy
Paone
Blanc
Cornelius
Albus
Winstone
Azurite
Daniel
Tavas
Jax
Trimothy
Prance
Cyril
Thormund
Artemis
Hobbes
Augustine
Patrick
Ebenezer
Bird-of- Juno
Peawang
Auric
Lolite
Zacariah
Aqua
Finch
Dave
Shen
Nutmeg
Percy
Jefferson
Pearl
Freedo
Nova
Blue
Pavonian
Mayur
Pavel
Arnie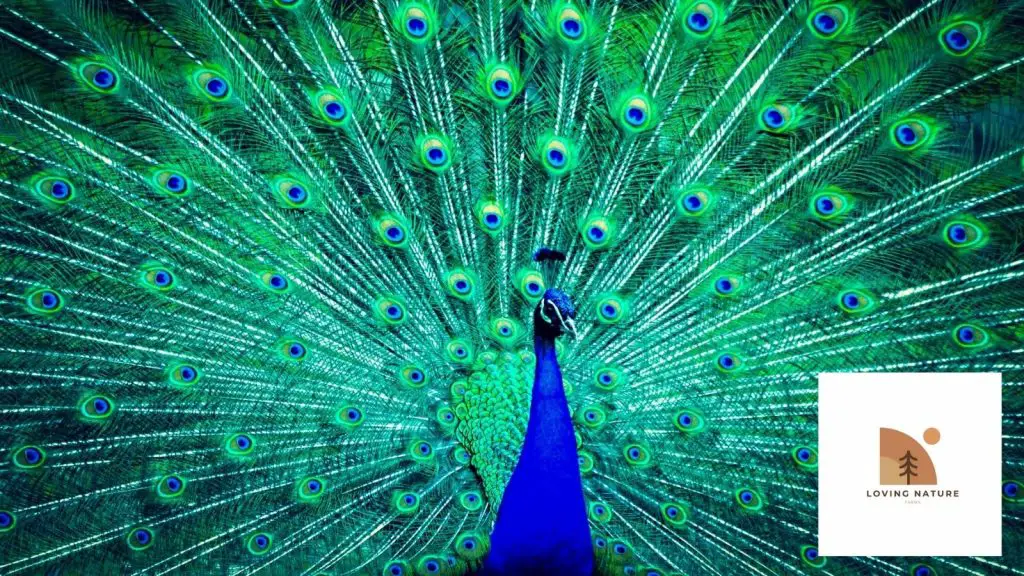 Peacock Names Girl
Palila: It is a lovely Polynesian name that means "bird."
Cassidy: Cassidy is a surname derived from the Irish surname O'Caiside. Cassidy translates as "smart" or "curly or twisted-haired."
Cocky: This is a female peacock name inspired by a peacock's attitude. They are frequently portrayed as cocky, arrogant birds.
Ameera: A leader, a princess by birth, who is wealthy and lives at the top of a tree
Daya: It's someone who knows exactly what she wants and isn't scared to work hard for it.
Abigail: In the Hebrew Bible, Abigail was the wife of King David. She was clever, beautiful, and faithful.
Wren: A super-stylish one-syllable sweetheart that seems like she belongs on the red carpet.
Eugenia Ferdinand: This is a female peacock name based on the TV show "The Legend of the Three Caballeros." In this program, Eugenia Ferdinand is a peacock and the Vice President of the Quack more Institute.
Ava: Ava is a Biblical name that means "inequity." In Hebrew, the name Ava means "alive one" or "life." The meaning in Latin is 'blooming' or 'birdlike.'
Cali: The meaning of the name Cali in Greek is beautiful.
Abriella: One descended from God or a pillar of strength
Cool Female Peacock Names
Hera: She is the wife of Zeus and goddess of marriage. Her symbols are peacocks and cows.
Octavia: Octavia was originally a Latin, then a Victorian name for an eighth child.
Agatha: Means "good woman." Thomas Gibson used it for his daughter in 2004.
Melissa: Melissa is derived from the Greek word mélissa, which means "bee," and was derived from the word for honey, meli. Melissa was a nymph in Greek mythology who nursed the baby god Zeus with honey.
Drusilla: Its origin is Latin. The meaning of this name is "fruitful."
Peacock Names in Hindi
Names – Meanings
Arjun – Peacock
Leepaakshi – Eye of the Peacock
Vihaan – Morning
Prisha – Beloved
Trisha – Noble
Vrishin – Peacock
Sumit – A Good Friend
Vivaan – Full of Life
Aryan – Noble
Rishabh – Superior
Neelkanth – A Jewel
Sarosh – Prayer
Om – Sacred Syllable
Bhavin – Beautiful
Saatvick – Pious
Rishi  – Pleasure
Ashish – Blessing
White Peacock Names
Frosty
Iceman
Moonlight
Ghost
Jasmine
Vanilla
Mr. Frost
Sugar
Vern
Dawn
Vern
Aurora
Mr. White
Angel
Dimond
Zeru
Coconut
Wizard
Blizzard
Morning Glory
Ocean
Ruya
Yeti
Ringo
Ermine
Crystal
Baby Peacock Names
Keeka
Mel
Aldo
Darling
Whang
Maple
Pavel
Eliza
Matilda
Talon
Rowan
Tiki
Rainbow
Diva
Macy
Sam
Orion
Chirpy
Comet
Lolita
Indigo
Cory
Astra
Annie
Unique Peacock Names
Larimar
Delphinium
Cyane
Livia: Origin "Spanish" meaning "blue"
Lochan
Chambray
Rico
Paraiba Tourmaline
Nimbus
Periwinkle
Zany
Bingo
Taves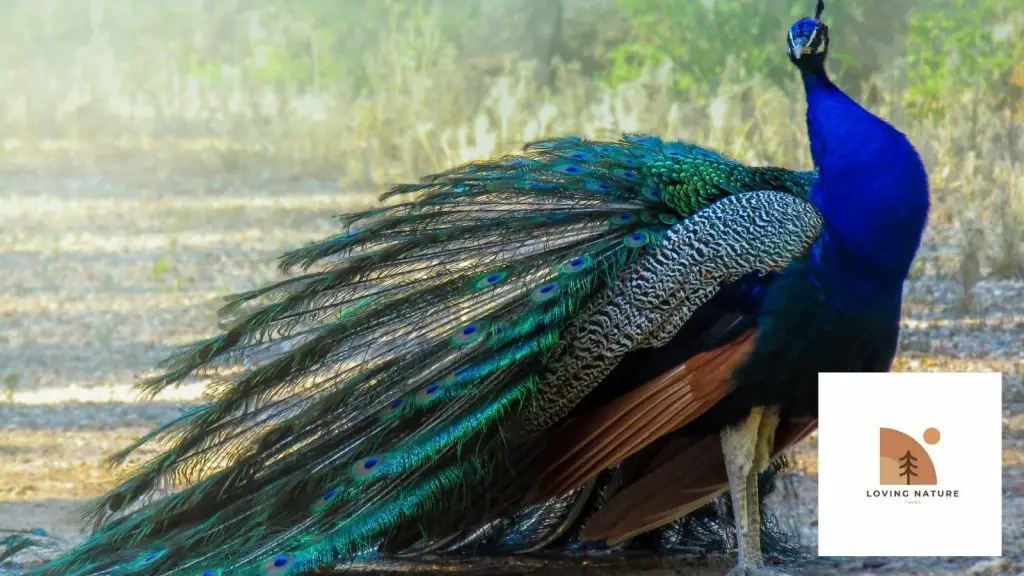 Random Peacock Names With Descriptions
1) Peahen – This name comes from the Greek word "pheas" which means "female peafowl". It's a very pretty and feminine sounding name.
2) Phoenix – A phoenix is a mythical bird that can live up to 1,000 years. When people think of the phoenix, they often associate it with rebirth. That's because these magnificent creatures will sometimes rise out of the ashes of their own burnt bodies after dying.
3) Phoebus – Another mythological creature who lives forever is the god Apollo. He had such great power over the sun that he could raise himself into the sky each day. His name literally meant "the bright one" but came to mean something more like "of light."
4) Peabody – Named after Mr. Charles Francis Adams, Jr., who served as U.S. Secretary of the Navy under President Theodore Roosevelt. The first two letters in his surname were combined by his wife Mary Shaw. Their son was named George Abbott Peabody, so she decided to combine them both.
5) Regan – Regan is a fictional character in Shakespeare's play Macbeth. He is described as having black hair and eyes.
6) Fiery – This name sounds similar to fiery redhead. You might be surprised to know that there is no connection between the words fiery and flaming. These terms come from different parts of speech: fire and hair.
7) Flamingo – The flamboyant flamingos have long necks and legs. They're related to ducks and geese. There are many species around the world including American flamingoes, Chilean flamingoes, and Australian flamingoes.
8 )Raspberry – Raspberries come from shrubs that belong to the genus Rubus. These fruits have red skin and sweet flavor.
9)Pelican – Pelicans are large waterbirds native to Africa and Asia. Although pelicans look quite ungainly on land, they swim beautifully underwater where their wings become webbed feet.
10)Phoebe – According to the Bible, Phoebe was a servant of the prophetess Anna. She helped prepare meals for everyone except Jesus Christ. Because of her kindness, God gave her three daughters whose names were Berenice, Chloe, and Dorcas.
11) Redwood – Redwoods are tall coniferous trees found primarily in California. They're often used for timber and pulp wood.
12) Peaches – Peach trees produce fruit that looks much like small yellow apples. And just like apple, peach is another tree fruit that originated in China.
13) Peanut – Peanuts are actually legumes, members of the bean family. Like beans themselves, peanuts grow underground and require some preparation before harvesting.
14) Pearl – Pearls are formed naturally by oysters and clams. Cultivated pearls are made artificially through various methods. Both natural and artificial pearls are precious gems.
15) Periwinkle – Also called Vinca rosea, periwinkles are flowering plants belonging to the lily family. They resemble violets yet smell strongly of cucumbers.
16)Percy – Percy Jackson is a character created by Rick Riordan. He appeared in several novels written by him. His full name is Hestia Percy Joneus Apollo.
17) Poppy – Poppies are flowers with bright colors such as orange, pink, purple, white, blue, etc. Some varieties can even change color according to weather conditions.
18) Princess – When people think about princesses, they usually imagine young girls living happily ever after. Yet, history tells us that royalty isn't always fairytale perfect. For example, Queen Elizabeth I had six children while King Henry VIII could father up to twenty kids!
19) Priscilla – Priscilla means "chaste" in Latin. It comes from the same root as prudence, which refers to wisdom. So if you call your daughter Priscilla, you'll give her good sense.
20)Prudence – Prudent literally translates into wise person. Those who possess prudent behavior tend to make better decisions than others do.
21) Pygmy – Pygmies live in tropical rainforests. Their population has been declining due to deforestation caused by logging companies.
22) Quetzalcoatl – The Aztecs believed that this feathered serpent god ruled over all creation. In reality, he probably wasn't real at all but rather a representation of lightning bolts or fire.
23) Rainbow – Rainbows appear when sunlight passes through drops of moisture suspended in air. This phenomenon occurs because different wavelengths of light bend differently when passing through droplets. As a result, we see bands of colored light instead of one solid hue.
Final Thoughts
You can't go wrong with any of these names for a pet peacock. They are all beautiful and unique in their own way! If you want to have an exciting name that reflects the beauty of your new pet, then one of these might be perfect for you. Have fun picking out a great name, or give us a call if you need some help choosing from our list! We hope this post has been helpful in finding just the right name for your new friend.