Ducks are one of the most popular pets because they're adorable, funny and make great companions. But what should you name your duckies? Well, we have a list for you! There's a pet duck name on this list for everyone.
We grew up with a few different kinds of ducks. They were fun we had some mallards that we raised and then they would fly back every year we named every one of them.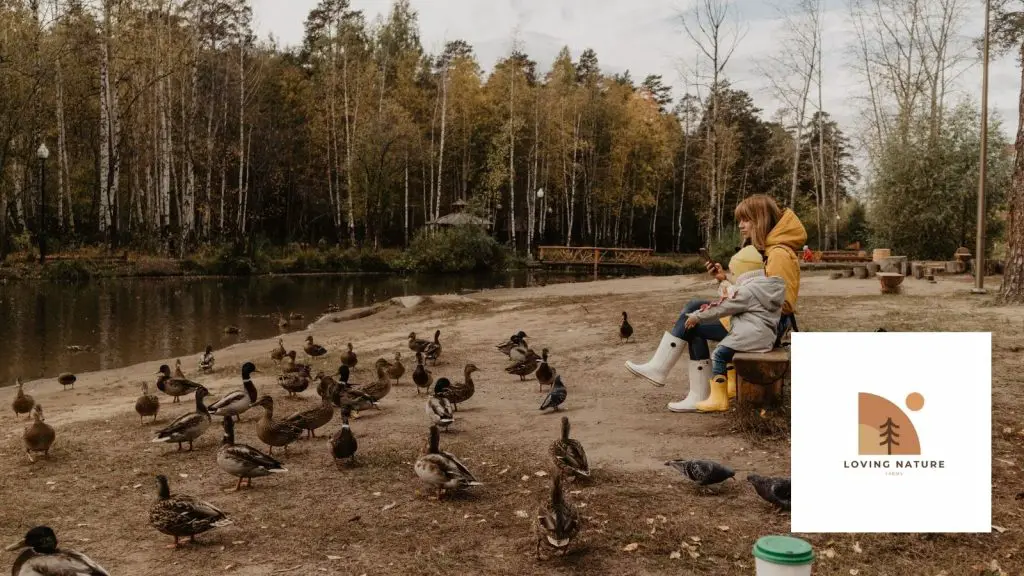 Best Duck Names
Puddles
Ernie
Ozzy
Daisy
Pop Corn
Aurora
Splash
Bella
Merida
Coco
Tilly
Float
Donald
Grace
Pogo
Silky
Blubber
Mimi
Bambi
Dio
Nero
Bink
Echo
Huey
Tyson
Casper
Blondie
Swan
Ernie
Solo
Dyer
Bolt
Girl Duck Names
Although all newborn ducks are adorable, keep in mind that your young female duck will mature into an adult female duck. Her fuzziness will fade away, and the greatest name for your hen is one that will grow alongside her. So here are some suggestions.
Rosie
Molly
Zoe
Flower
Tulip
Marion
Dolly
Lilian
Ruth
Maeve
Enya
Lacey
Topaz
Sadie
Tutu
Niagra
Holly
Fiona
Charlotte
Nina
Angel
Jasmine
Hazel
Lisa
Sandy
Willow
Zoey
Gracie
Opal
Queen
Doris
Dixie
Eva
Nora
Boy Duck Names
A male duck is sometimes referred to as a drake. Everyone wants to give the boy duck a unique name. If you have a boy duck, you are probably looking for various names for your duck. Here is the list of the unique and strong boy duck names.
Louis
Olaf
Oscar
Vinny
Spike
Ozzy
Frodo
Lukas
Pete
Bruno
Cadet
Bruce
Saxon
Ned
Ben
Jack
George
Jerry
Otis
Tyler
Vernon
Moe
Duncan
Charlie
Rocker
Lucky
Otis
Frazier
Elvis
Ziggy
Colonel
Sammy
Runner
Hunter
Monty
Lance
Sam
Mikey
Raptor
Nigel
Ethan
Gray
Carl
Bubba
Liam
Vernon
Finn
Ace
Cool Duck Names
A fluffy young duckling is the coolest thing ever! Finding a charming, whimsical name that matches your little ducky's lovely appearance could be the answer. Here are a few cool duck names to think about.
Ollie
Sprinkles
Fawn: Although naming your duck after a baby deer can be puzzling, but it may work.
Gordo
Silky
Gypsy: This is the name you should give your duck if she likes to wander around.
Dillard
Muffin
Downy
Ian
Honeydew
Blake
Vlad
Cupcake
Wiggles
Topaz
Comet
Fern
Dot: This is an appropriate title for your duck if her feathers have dots on them.
Tabs
Apricot
Ruffles
Cookie
Webby
Willow
Snowball
Uma
Pogo
Opal
Neco
Alexa
Vanilla
Anne
Tikka
Blake
Toffee
Lola: This is a popular bunny name, but it's also a lovely duck name.
Una
Dewey
Violet
Cork
Vera
Fern
Louie
Leaves
Quackman
Custard
Tilly Skirt
Puddles
Mint
Cute Duck Names
If you have the cutest baby ducks, you'll need a cute name to go along with them. Something almost as adorable as they are cuddly. Here are a dozen cute duck names for you to decide about.
Gigi
Chrip
Stella
Mia
Pooh
Wade
Lady
Eggy
Pearl
Beau
Fifi
Ernie
Galileo
Pato
Jewels
Submarine
Denzel
Kiddo
Cosmo
Stella
Nemo
Splish
Salad
Kelly
Sky
Noodles
Duck Norris
Peaches
Mazy
Pan
Dolly
Rain
Molly
Marshmallow
Chief
Mich
Comet
Float
Alpha
Goose
Luna
Jupiter
Snoopy
Jade
Funny Duck Names
Ducks are gregarious animals who require companionship to survive; they also enjoy swimming, so if you have one, make sure you provide a little pool for them to swim in. Their amusing antics will undoubtedly make you laugh. If you want to name your ducks something amusing, we've compiled a list of all the amusing duck names.
Omelet
Chick Fury
Turducken
Sir Lancelot
Duck Norris
Fire Quacker
Duckingham Palace
Quack Nicholson
Flamingo
Zazzy
Hot Wings
Sir Quack
Mother Ducke
Fat Albert
Duckleberry Fin
Christie Beakly
Mother Plucker
Eggbert
Duckbeak
Webster
The Duck Knight
Crispy
Quack Effron
James Pond
Quack Sparrow
Quackie Chan
Duckleberry Finn
Fowlball
Lame Duck
Mr. Darcy
Lucky Duck
Mallard
Quack Morris
Eggs Benedict
Uncle Quacker
Quackzilla
Aflac
Foie Gras
Cartoon Duck Names
There are plenty of well-known, well-loved ducks deserving of being named after on the big screen. Characters like Huey, Dewey, Louie, and Mrs. Featherby may have appeared in some of your favorite childhood cartoons. Let's have a look at some well-known duck names to inspire you when naming your feathered companion.
Tweety
Hortense McDuck: Hortense was born in Scotland and is the mother of Donald and Della.
Quackmore: Father of Donald, brother of Daphne.
Scrooge McDuck: Character from Ducktales
Daffy Duck: On April 17, 1937, Warner Brothers introduced a new cartoon character.
Launchpad McQuack: Character from Ducktales
Rubber Duckie: On Sesame Street, Ernie's rubber duck is a toy.
Gizmoduck: Character from Darkwing Duck
Plucky Duck: Character from Tiny Toon Adventures
Peep: Peep and the Big Wide World
Dewey: Dewey is one of Donald Duck's three nephews, his sister Della's identical triplet boys. Also, a fantastic name for a librarian's duck.
Chirp (Peep and the Big Wide World)
Gosalyn Mallard: Character from Darkwing Duck
Quack: Peep and the Big Wide World
Della: She becomes lost in space as Thelma, Dumbella, Donald's sister and mother to Huey, Dewey, and Louie.
Jemima Puddle-duck: Character from The Tales of Beatrix Potter
Daphne: Donald's lucky aunt.
Ming-Ming Duckling: Character from Wonder Pets
Famous Duck Names
Top duck names we have come across are of course names after famous people and other figures in history. A lot of the time they are named after childhood heroes and other famous figures we grew up with.
Lucy: From the old 50s tv show
Desi
Willie
Jep
Ozzie
Harriet
Hermione: From Harry Potter
Cole
Reed
Hedwig: From Harry Potter
Lavern
Shirley
Frenchy
Professor River Song: From Doctor Who
Silas
Amelia Pond: From BBCs Dr. Who
Rizzo
Potsy
Fonzie: From Happy Days
Mia
Gemma: From Sons of Anarchy
Sadie
Rowdy
Ralph
Richie
Moneypenny: Secretary in James bond movies
Rebecca
Robertson
Mrs. Ingalls: From Little House on the Prairie
Marsha
Duck Names Puns
Billsworth
Mother Ducker
Yoo Hoo
Spoonbill
Quacktain America
Jughead
Flapper
Log-a-log
David Peckham
Dodo Bird
Confit
Commander Duck
Ducky MoMo
Wolfgang Duck
Professor Quackington
Sitting Duck
Sirius Quack
Count Duckula
Michael Quackson
Duck van Dyke
Peekaboo
Foie Gras
Ducks of Hazzard
Evil Duck Names
Evil Baby
Dr. Evil
Black Cloud
Isis Vanderchill
Black Feet
Megavolt
Nega duck
Taurus Bulba
Bushroot
The Liquidator
Professor Moliarty
Nodoff
Darkwarrior Duck
Camille Chameleon
Morgana Macawber
Splatter Phoenix
Paddywhack
Couple Duck Names
Ducks are incredibly gregarious animals. As a result, they prefer to live in pairs or groups. Isolation and loneliness can have a bad impact on their personality.
Laverne & Shirley
Pam & Jim
Rose & Rachal
Lilo & Stitch
Drake & Annabelle
Romeo & Juliet
Harry & Sally
Cagney & Lacey
Fred & Wilma
Thelma & Louise
Fuzzy & Wuzzy
Jenny & Forest
Marge & Homer
Sugar & Spice
Washington & Lincoln
Mario & Prince Peach
Ben & Jerry
Danny & Sandy
Cinderella & Prince Charming
Haley & Nathan
Bob & Larry
Carl & EllieHarry & Sally
Harry & Ginny
Jack & Rose
Francis & Franca
Diana & Charles
Triplet Duck Names
Snap, Crackle, & Pop
Elsa, Anna, & Opra
Bella, Edward, & Jacob
Ed, Zazzy, & Lisa
Arya, Sansa, & Catelyn
Lucky, Ducky, & Amy
Luke, Leia, & Han
Darwin, Darka, & Donny
Flora, Fauna, & Merriwether
Kurt, Krist, & Dave
Lars, James, & Robin
Athos, Porthos, & Aramis
Nina, Pinta, & Santa Maria
Bill, Ted, & Sam
Snappy, Happy, & Pappy
Emerson, Lake, & Palmer
Marcia, Jan, & Cindy
Pippa, Kate & Ethal
Do, Re, & Mi
Jester, Viper, & Wood
Nikki, Tommy, & Wayne
Cocoa, Deca, & Emma
Larry, Curly, & Moe
Twinkie, asshat, & Flappy
Huey, Dewey, & Louey
Blair, Serena, & Charles
Paul, Ringo, & George
Inky, Pinky, & Blinky
Piglet, Tigger, & Pooh
Lilo, Stitch, & Jerry
Nina, Pinta, & Santa Maria
Mary, Kate, & Ashley
April, May, June
Samson, Shermam, & Hermon
Tutter, Tinker, & Toby
White Duck Names
Ducks come in a variety of colors. White, black, brown, blue, red, and even green are all possibilities! So, here are a few color-based suggestions.
Pearl
Dove
Cloud: Calm and tranquility are symbolized by white clouds. Try naming your white ducks 'cloud' or 'cloudy' if they make you feel at ease.
Harvey
Snowflakes: Because snowflakes are white and elegant, this is a particularly cute name for white ducks. Both male and female ducks can be given this name.
Nia
Joyee
Dani
Sophie
Annie
Alaska: If you're asked to imagine Alaska, the first thing that comes to mind is almost certainly images of white snow. Try to figure out what else is white. It's your duck!! Alaska is a fantastic name.
Frost
Sammy
Taffy
Axel
Doll
Feathers: If you enjoy pillow fights, you've probably noticed soft down feathers nestled into pillows. Because these feathers are usually white, exactly like your duck, why not give them a name?
Petal
Dairy
Diva
Fluffy
Shimmer
Black Duck Names
Smoky
Ash
Teal
Millard
Caramel
Shadow
Nighty
Angus
Cola
Blacky
Knight
Storm
Pepper
Coffee
Mova
Sable
Cobra
Eclipse
Black Hole
Flame
Batman
Black Bean
Bear
Velvet
Coal
Lucifer
Pepsi
Coven
Black And White Duck Names
Panda
Sky Dancer
Top Moon
Pirate
Patches
Zebra
Toppa
Black Quartz
Almost Dark
Skunk
Dark Secret
Badgy
Out of the Dark
Oreo
Pirate
Dice
Salt N Pepper
Penguin
Dotty
Socks
Minnie
Tuxedo
Marble
Minney
Brown Duck Names
Blondie
Butter Cup
Peanut
Yellow
Biscuit
Golden
Chips
Sunny
Cricket
Summer
Sunflower
Ginger
Cyra
Sunna
Tulip
Butterscotch
Wheat
Straw
Buck
Disco
Autumn
Brownie
Chocolate
Whiskey
Khaki
Brun
Brick
Honey
Pumpkin
Blue Duck Names
Blueberry
Sapphire
Marbles
Cadet
Indigo
Lapis
Bluebell
Agate
Sky
Navy
Night Blue
Royal
Maya
Blue Star
Capri
Icy
Alice
Lapis
Tiffany
Levi
Atasi
Dreamer
Breeze
Blue Rose
Mavi
Dory
Blizzard
Hydra
Blue Jeans
Rain
Ice Bane
Ducks, like any other pet, need to be socialized and have a name. And while you may not feel the urge to call your duck "Bert" or "Ernie" (unless it is really just that cute), there are plenty of names on this list for all types of personalities in order to make picking out a name much easier.