Do you have a pet ostrich? Do you want to name it something really cool and unique? Well, look no further because we've rounded up some of the best names for your pet ostrich. Whether you're looking for a masculine or feminine name, one that's short or long, these are 121+ of the most creative and original names for your pet ostrich!
Having a pet ostrich is amazing! They have a ton of personality and they're just so cool. I really wanted to find a cool name for my baby ostrich, but it was hard to find a good name that fit him properly. Thankfully, this article helped me out and I'm really happy with my baby's new name.
Ostrich Names in Movies
M.E.R.C: M.E.R.C (a Mechanical Emotionally Responsive Creature) a robot-ostrich, is Miles' best friend. He'll go to any degree to keep Miles safe, having been programmed to have sentiments and equipped with an extended neck and rocket boosters.
Madame Upanova: She appears in the 1940 film Fantasia as a character. She is a dawn-representing ostrich ballerina. She is a black ostrich with a womanly appearance. She always wears a pink bow with matching ballet slippers and a small black ribbon around her neck because pink is her favorite color.
Rhea: The Rhea is a large flightless ostrich-like bird that appears in the Mickey Mouse short The Gallopin' Gaucho.
Oscar: Oscar is an ostrich who has appeared as a pet of Mickey Mouse in a 1936 comic story, "Oscar the Ostrich".
Mbuni: Mbuni is a regular character in The Lion Guard, a Disney Junior television series. She is a female ostrich who is a member of Simba's Pride Animals. She is also seen to be in charge of her flock and to be respectful of King Simba, kneeling anytime he is in her company.
Mrs. Pedigree: Mrs. Pedigree is a fictional character from the television sitcom The Wuzzles. A hybrid between a swan and an ostrich. She's a wealthy and smart Wuzzle who is well-liked in the gang's hometown.
Ms. Henrietta Vanderpeen: Ms. Henrietta Vanderpeen is an ostrich who is also the editor of Woodland House Wonderful, a magazine for Woodland Valley residents. Ms. Vanderpreen is a formal speaker who also enjoys having a good time.
Clementine: Clementine is an ostrich in Disney's 1960 movie, Swiss Family Robinson.
Famous Ostrich Names
Joschka: In Germany once there was an ostrich, and his name was Joschka. Despite being named after the former German foreign minister.
This was not a bird skilled in foreign relations particularly if by "foreign relations" you mean an aggravating South American bird known as Henry, with whom the ostrich got into a fight to the death.
Murakami: Eight-year-old Egg Murakami lives on her family's ostrich farm in rural, southern Alberta. It is the end of the summer, 1974. Since her brother's death, her Mama curls inside a whiskey bottle and her Papa shuts himself in the barn.
Big sister Kathy is in love with her best friend, Stacey reinvents the bedtime stories she reads to Egg so that they end in a happily ever after. Confronted by bullies and the perplexing quirks of the adults around her, Egg watches, a quiet witness to her unraveling family as she tries to find her place in a bewildering world.
Oswald: Bernie Clifton is a British comedian and entertainer best known for his work as Oswald the Ostrich, an orange ostrich puppet.
Donald: Walt Disney Productions produced Donald's Ostrich, an animated short film. Although advertised as a Mickey Mouse cartoon at the time, it was the first in the Donald Duck series of short films. RKO was the first studio to release a film in the series.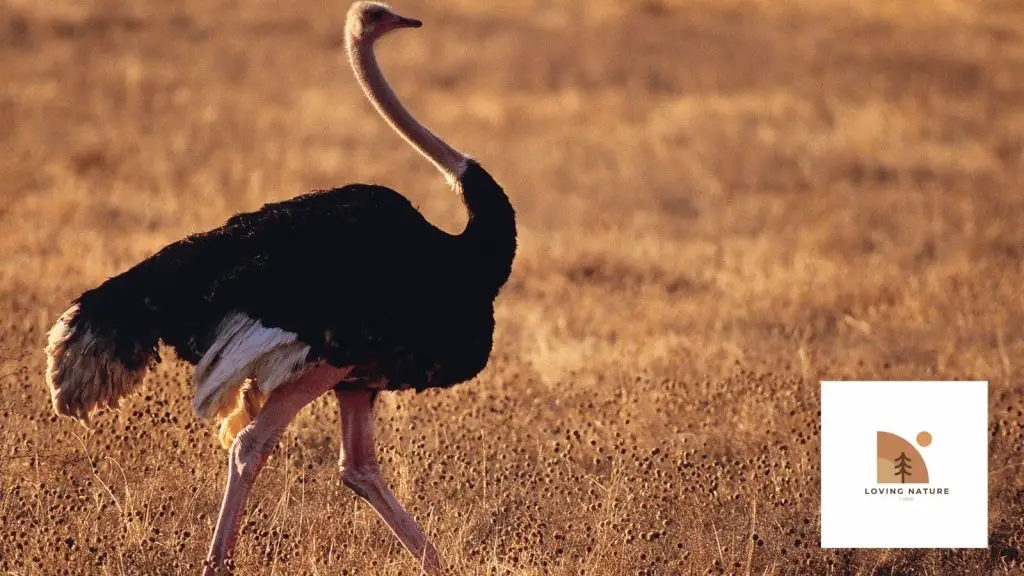 Ostrich Pun Names
Pin
Needly
Snuggles
Manny
Celia
Maxy Waxy
Speedy
Luke Skyquacker
Sparky
Cha Cha
Screech
Feather Fawcett
Nutella
Free
Mr. Big
Long John Silver
Pipa
Syrup
Waddles
Wing Crosby
Tilla
Long bones
Jellybean
Bird Reynolds
Hobbes
Pretty Boy
Smudge
Feather Locklear
Tilly
Spike
Sassy
Dancer
The Godfeather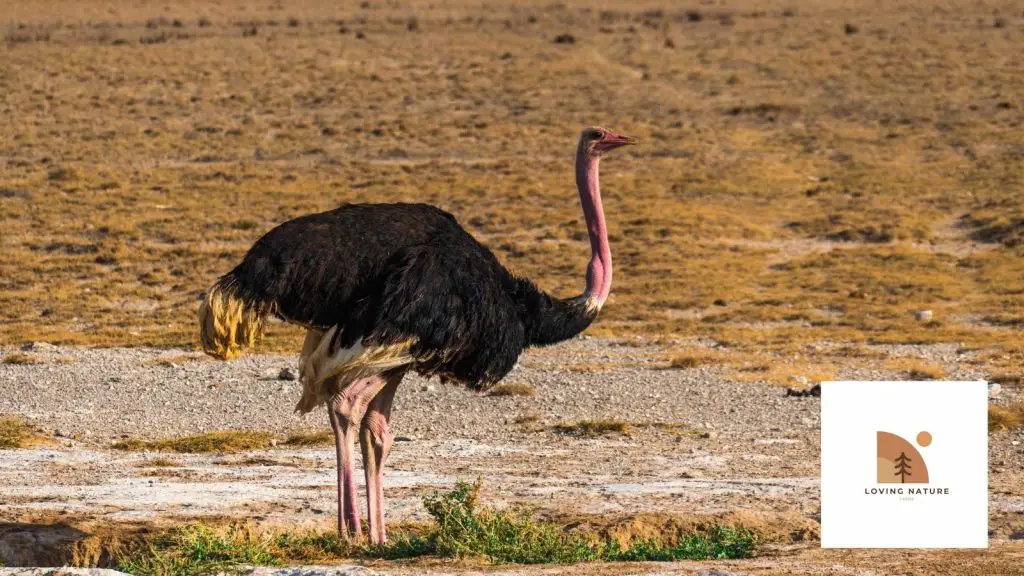 Boy Ostrich Names
Ozzie
Harper
Steve
Jinx
Romeo
Frodo
Buddy
Snow
Sebastian
Nicole
Pepe
Willie
Kevin
Robin
Talon
Lorenzo
Lefty
Wren
Nesta
Marley
Rutiger
Gull
Vireo
Otis
Andre
Callum
Akos
Captain
Larry
Saffron
Wyatt
Olive
Sirocco
Mac
Harper
Charlie
Zee
Jackson
Purity
Kicksy
Griffin
Neville
Jawal
Niger
Paco
Leo
Female Ostrich Names
Ezra
Tina
Disha
Jenny
Alexa
Zipporah
Miguel
Bitma
Sushi
Aretha
Ava
Darling
Raisin
Letty
Merle
Jaee
Didi
Frida
Kimmy
Derora
Nesta
Gillian
Beauty
Debra
Noodles
Hula
Savanna: Your female ostrich should be named Savanna. Ostriches are found in Africa's hot savannahs, therefore this name is the best fitting.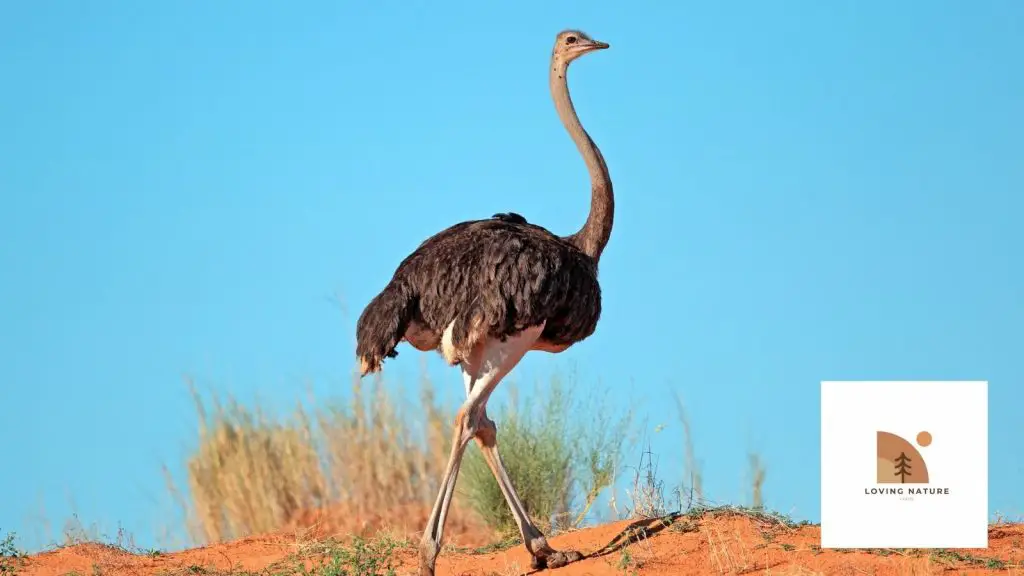 Cool Ostrich Names
Mr. Smee
Flappy Bird
Colossus
Hubie
Pencil Neck
Pharaoh
Kahlua
Dice
Marina
Junu
Caviar
Felicity
Toey
Toro
Silver
Bruce
Desire
Powly
Massacre: Massacre is a suitable term for your cock because it can kick with enough force to kill.
Zoom
Scamper
Kooky Ostrich Names
Kujo
Taco
Inversion
Strom
Rambo
Katya
Slinker
Oblong Yeeter
Kippy
Kakuna
Zelda
Raider
McGruff
Hooch
Vader
Ostrimus Prime
Cho Oyu
Muddy Buddy
Fuzz
Slinky
Dr. Doom
Big Guy
Rotten
Woofer
Hurricane
Rafael
Good Ostrich Names
Flappy
Isabella
Carl
Yoshi
Professor
Hurley
Pheobe
Nala
Jeeves
Marisol
Kermit
Grinch
Shamrock
Zorro: you could give your ostrich an exotic hero's name.
Bandito: This is a more daring name you could give an adventurous bird.
Jackson: This is a strong name that is good for your ostrich.
Baby doll: Everyone will know how adorable your bird is with this name.
Treasure: This is a more unique ostrich name you could try.
Baby Ostrich Names
Lola
Bambino
Maeve
Morgan
Milla
Lichi
Pihu
Toasty
Ivory
Stella
Ava
Ethan
Lucas
Harper
Freddie
Evelyn
Amelia
Jack
Liam
Pampas: Your small ostrich could be called a pampas ostrich. This term refers to the savanna, a habitat for ostriches.
Huddles: The chick is huddled under its parent's body or wings once it is allowed to leave the nest, which is why the name Huddles is suitable.
Clement: Originating from Latin, this is a unique baby ostrich name. It's mean merciful."
Nirvana: This is a beautiful name of Hindu origin meaning "Transcendent state."
Unique Ostrich Names
Peace
Gloomy
Brooklyn
Mr. Enormous
Toey
Maddox
Colossus
Puma
Valkyrie
Isaac
Felix
See Ball: The eye of an ostrich can be up to 5cm in diameter. It is the animal with the largest eyeballs, hence the name See Ball, which is appropriate given the size of its eyes.
Sycamore: This tree is believed to be the symbol of strength and eternity in Egyptian culture. It's a unique name for your healthy ostrich.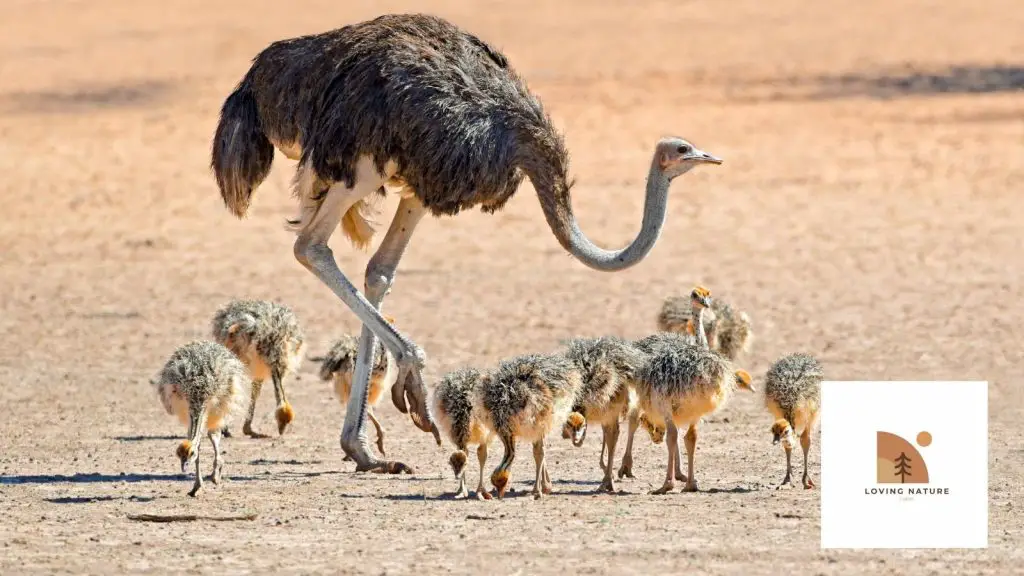 Celebrity Ostrich Names
Batya
Sage
Leah
Genesis
Damaris
Zion
Vesper
Yael
Matthew
Vegas: Ostriches are omnivores, which means they consume both meat and plants, but they are primarily vegetarians, which is why the name Vegez is such a unique and lovely name for your ostrich.
Our Top Ostrich Name Pics For Ours
George – this name is a very popular name for pet ostriches is. One reason for this could be because the name George actually means "farmer" and has a strong connection to the original meaning of the word. Another is that it's a short and cool sounding name for your pet ostrich.
Percival – this is a name which will fit your pet ostrich perfectly. It means "bright, shining" and can be used for either gender so you don't have to worry about that aspect of the name at all! A great choice!
Petunia- This is one variant on the popular plant name Petunia. This name might be a little too different for the average pet ostrich owner, but it's one to consider.
Fredrick- This is a great option for those ostrich owners who want something that's short, easy to say and has an old fashioned name. It can work well for either gender as well so it ticks all the boxes!
Zeus- This is a great pet ostrich name that you can use. It's not such an average choice (meaning it won't be used by many others) and means "shining one" which will suit your ostriches character perfectly!
Houdini- If you're looking for something unusual, this might just fit the bill. It's a name which has been used by several famous individuals in the past and will work for both genders of your pet ostrich too!
Coco- This is a short, fun sounding name that you can use if you're looking for something to suit an older female ostrich. A great option but not one we would recommend using for a male pet ostrich.
Stanley- This is an old fashioned name for your new pet and it means "wide meadow" which will suit any of the genders! It's also short so you can easily call out to your new friend as well, making this another great choice!
Shere Khan- Yes, we're going for a bit of an unusual choice here, but bear with us! It's actually the name of one of Mowgli's enemies in The Jungle Book which makes it perfect for your pet ostrich. If you're looking for something different to stand out from the crowd this might just be what you're after.
Poppy- This is a great name for a female ostrich. It's short, easy to say and easily rolls off the tongue so it ticks all of the boxes!
Gandalf- This is one of our personal favourite pet ostrich names on this list because we love Lord of the Rings! A fantastic choice if you're looking for something that stands out from the crowd and will suit any of the genders.
Polly- This is a cute, short name that you can use for your ostrich friend. It means "pearl" which works really well with this variation on the popular bird name! A great choice if we do say so ourselves!
Cookie- If you're looking for something really cute, this might just be the name for you. It means "brave" and will suit any of your pet ostrich's genders!
Sebastian- This is an old fashioned name that can work great if you're looking to stand out from the crowd! It has a lot of character too because it was actually used by a character in Shakespeare's Twelfth Night!
Poseidon- This is another one of our personal favourites because it's not the kind of name you hear every day. It means "to sail" which works really well with this variation on the popular Greek mythology god!
Polly- This is yet again another short, cute sounding pet ostrich name that could work great for either gender. We love it!
Percival – If you're looking for a name which means "bright and shining" this is the perfect pet ostrich choice! It's also great if you want something that will suit both genders.
Fredrick- This is another old fashioned option to consider when thinking of names for your new friend! It can work well with any of the genders so it ticks all of our boxes.
Sassafras- This is a fun, easy to say name that will suit either gender nicely! It's not one you would hear every day but if you're looking for something different then this could be just what you need!
Donovan- If your ostrich friend has an unusual look then this is a great name to consider. It means "dark and mysterious" which works really well with the unusual appearance!
Buster- This is one of our favourite pet ostrich names because it's such an old fashioned option but we feel it still sounds modern at the same time. If you're looking for something that will work for either gender this could be the name for you!
Zachary- This is a great option if you're looking to stand out from the crowd and it means "the lord remembers" which will suit any of your pet ostrich's genders. It also has a strong ring to it so we think it can work really well too.
Teddy- This is a simple name which means "wealthy guard" and will suit either gender! It's an easy to say option that we think could work really well for your pet ostrich.
Final Thoughts
The list of names for pet ostriches was compiled to help you find the perfect name for your animal. We hope this article has given you some inspiration, and that it helps make life with an ostrich more enjoyable! If there are any great names missing from our list, let us know by using the contact form at the top of the page or emailing us directly at admin@lovingnaturefarm.com.